Hello I'm new here. I registered 2 days ago.

Anywho, I have a few issues with my profile settings: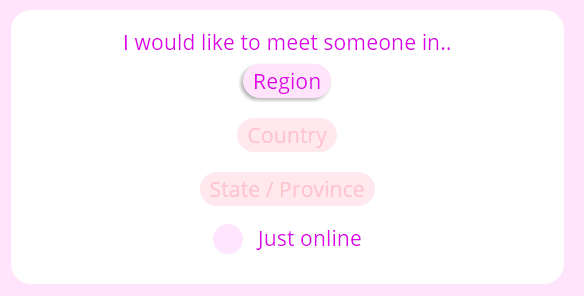 None of these buttons work. I can click them, but nothing happens after. :/

This section is also buggy for me: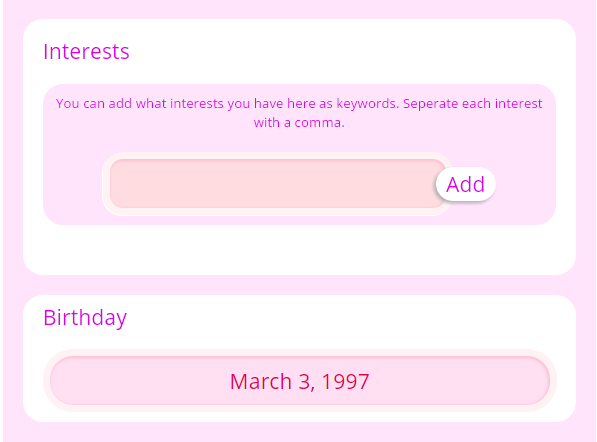 I can put in interests, but when I click save they don't stay put. I'm not sure why that is. Are there only specific things I can put?

Also when I put my correct birthday, shown above, in the birthday field, a pop-up appears:
"You must be 18 or older to be on this website" or something similar.

The thing is though... I am genuinely 18 now. :/ It may be by 10 days, but still. I can put in 1996, but that is not my true birthdate and I am not 19, I am 18.

If there is anyone here that can help a confused sissy out, it would be appreciated!