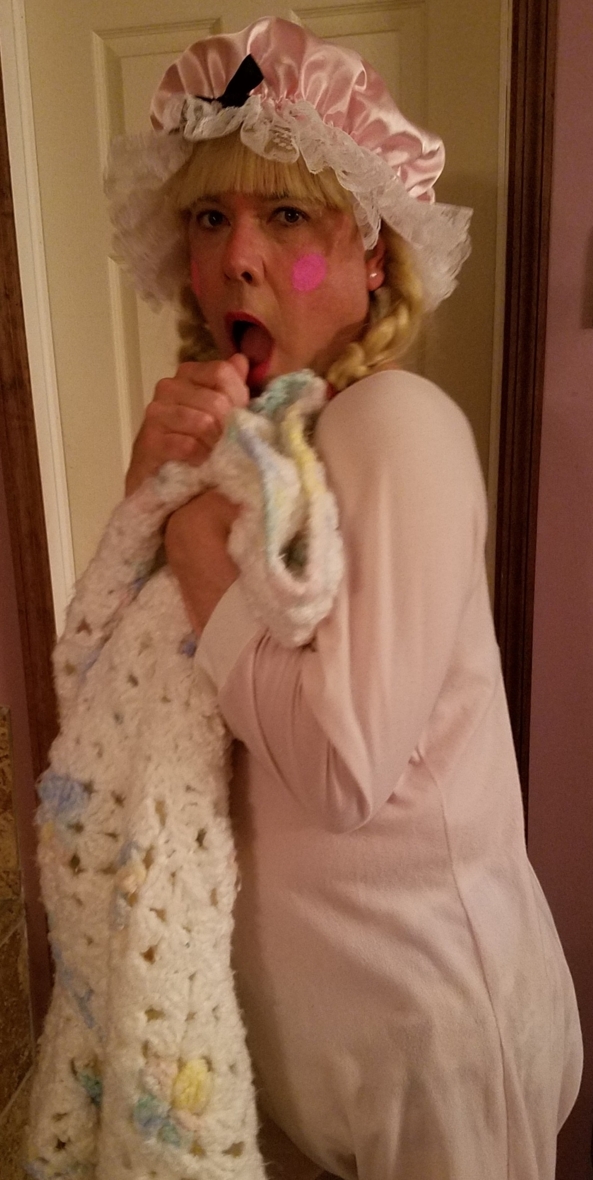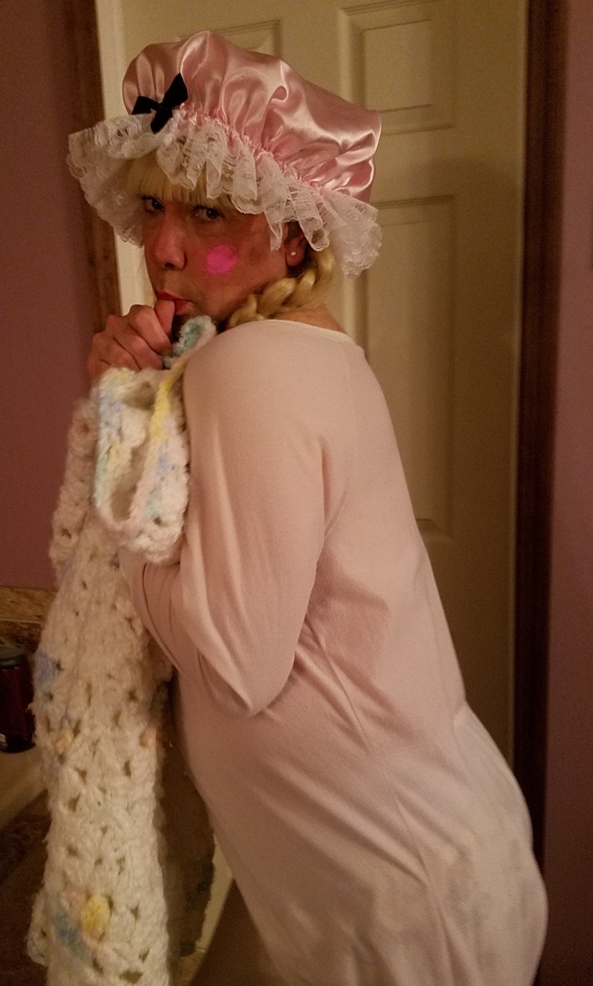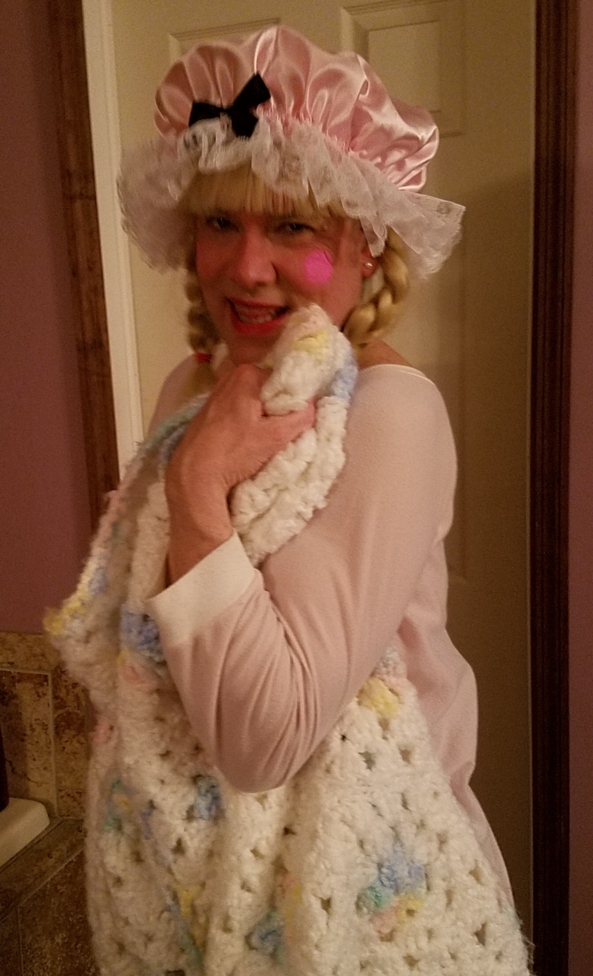 Click any of the images to see their full size
  Uh Oh! Sarah got caught playing in her dress up clothes by herself again. But this time it was worse. Sarah had already cuffed her legs to a spreader bar, so she couldn't even get up to pretend it wasn't a big deal. Adding to that, she was also tangled up in her baby blanket.
  Lyndsey moved quickly. Totally surprised, Sarah was unable to prevent Lyndsey from reaching around her to find that Sarah had already made a big mess in her diaper. Lyndsey said "You know what that means, Sarah." Sarah pouted and said "No momma, not that silly game again."
  "Yes, sweetie" Lyndsey quipped in a coddling voice. "Now crawl over here and sit in front of me." Sarah begrudgingly obeyed. She knew she had to play the game.
  As Sarah sat on the floor in front of Lyndsey with her knees outstretched and looking up, Lyndsey held her hands out and coyly said "You know what to do, baby girl." Sarah reached up to hold onto Lyndsey's forefingers.
   Lyndsey provided just enough lift so that Sarah could almost get up on her knees, but at the last moment, she pulled her hands away. Sarah fell back onto her messy diapered hiney in what could only be called a "splat." As Lyndsey let go, she laughingly said "Oopsy. Did wittle baby girl fall down and go boom boom?"
    Sarah already knew the only response that was allowed. She giggled, made a silly fun laugh, waved her arms in excitement, and said "Again mommy, pwease?"



** Hugs **
Hope everyone enjoyed my story pic. 

Sarah