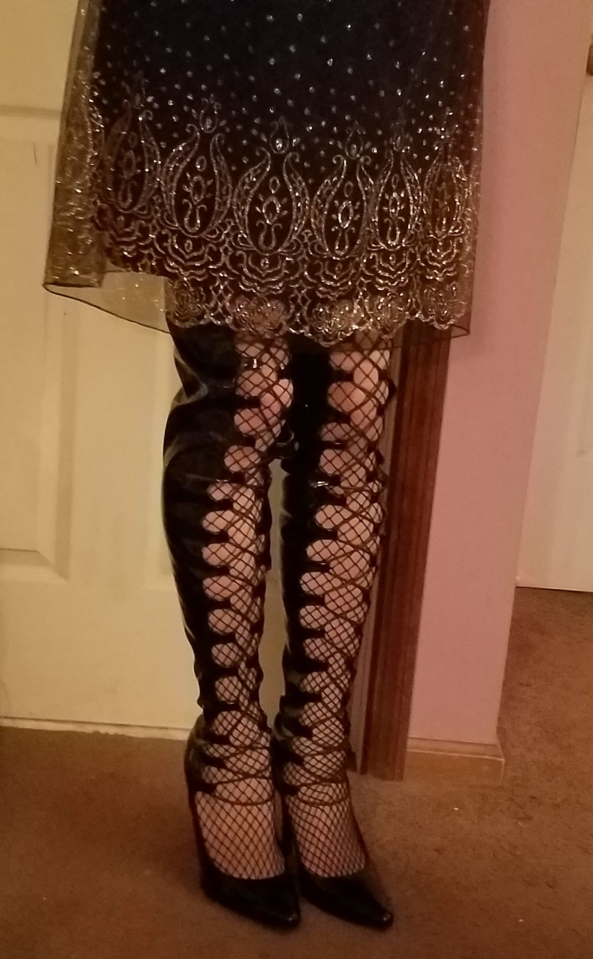 You can click the image to see the full size
    Finally found some time to model the sexy boots I got for Christmas. Can't wait to wear them for an outing, but will probably need to bring something more comfortable to change into after about an hour.

    Changing should be interesting. It took my sweetie and I almost a half hour to get them fully laced up - LOL

    Haven't decided which color dress to wear with them yet. Torn between black, candy apple red, and  bubblegum pink.

    If you had the choice of absolutely anything, what would you wear with them? Make a suggestion, and if I have something like it in my closet, I'll model it with them and post another pic here.
*
Cheers
*
Sarah