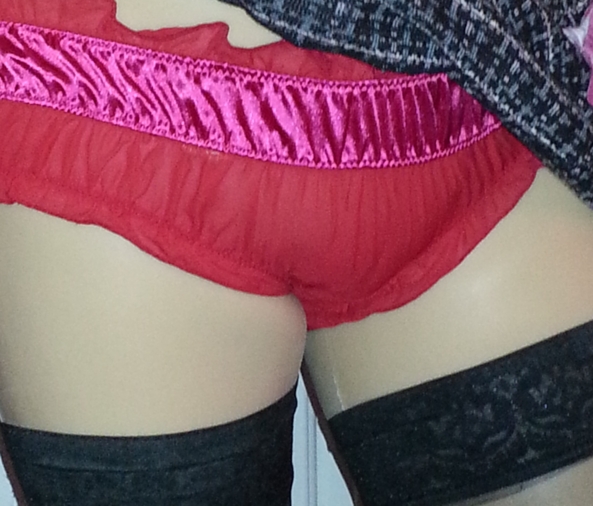 You can click the image to see the full size
   As a fairly buff and good looking guy (or so I pretend), I wanted to do some modeling work. "Maybe GQ", I thought. "That would be cool." The agency I contacted kept saying they hadn't found a matching client. After I complained for several weeks, they finally sent me to a new magazine start-up.
   When I arrived, I was greeted by a pretty young lady with long auburn hair wearing a university sweatshirt, and a sorority pin. She crinkled her nose and acted confused as she asked "...and what can we do for you?" I said "I'm here for the modeling job." Her eyes got wide. She giggled and put her hand over her mouth as though she was hiding something. After a moment, she said "Ok. Go through the red door over there on the right and ask for Melody." As I opened the door, I heard her giggle again and whisper to herself "Wow, they must have really reached the bottom of the barrel."
   Melody had a "PINK" outfit on and she looked like a Victoria's Secret model. She greeted me with a discerning look. As she eyed me up and down, she said "We will need to get a little creative, but maybe we could get a few good shots for the first issue... Are you sure you want to do this?" I replied excitedly "Hey, it's my first gig, and the agency said you really needed some models to get started. Sounds like a win-win." Melody turned to another girl standing behind her that appeared to be her assistant. "Susan, would you please get that 'thingy' out of the back room? Y'know, the one with the fake..." Susan quickly interrupted "I'm on it, boss."
   Melody addressed me again "Ok. I know you are new to this. My girls will help you into your, um, outfits and get you positioned. After that, all you have to do is act natural. The boys in the camera crew will take care of the rest."
   After the shoot, they paid me $50 and said they would send a copy when it was published.
Imagine how mortified I was when

this

came in the mail!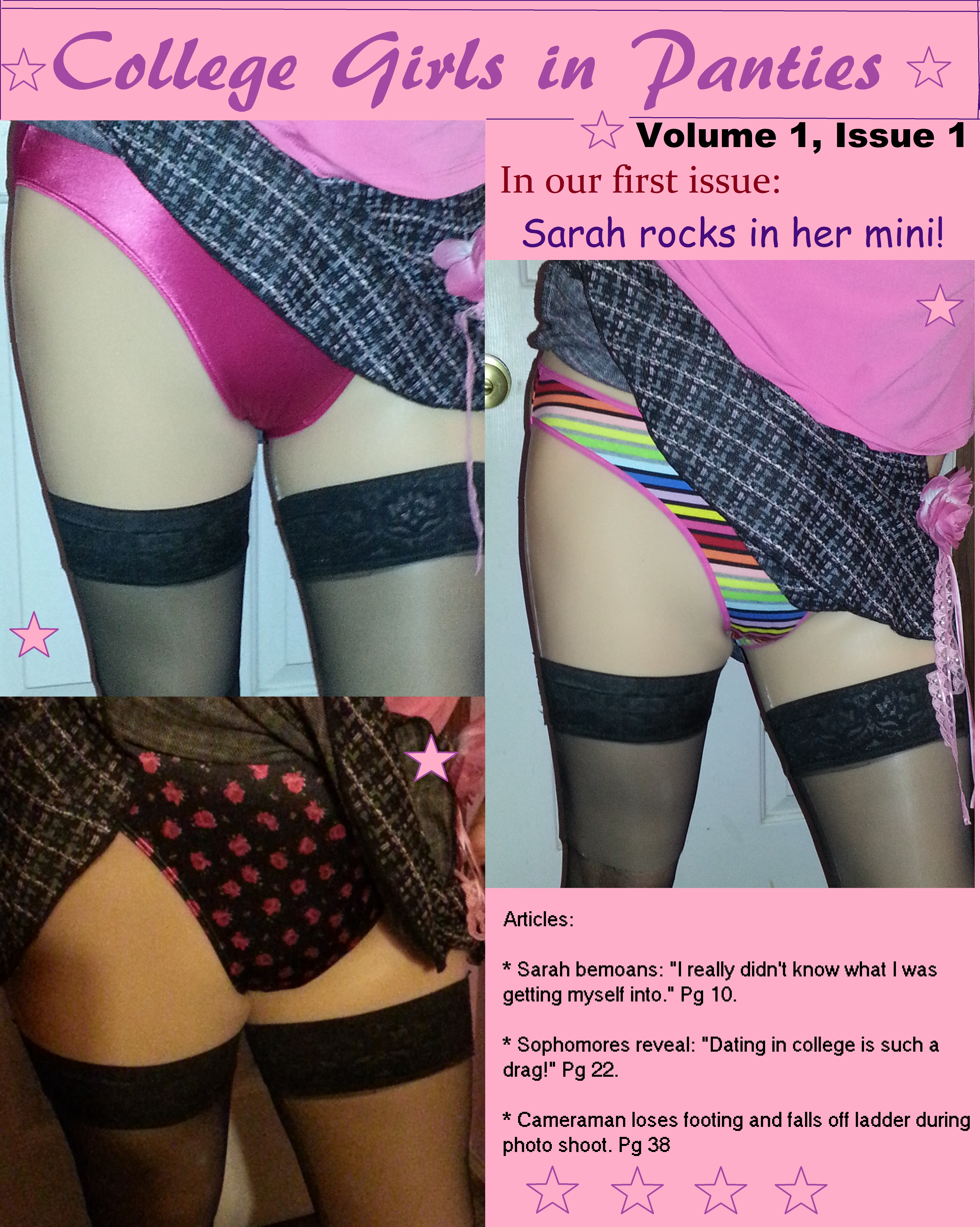 *giggles* I made the whole thing up, except they really are pictures of me (with a lot of props and prep)


Sarah