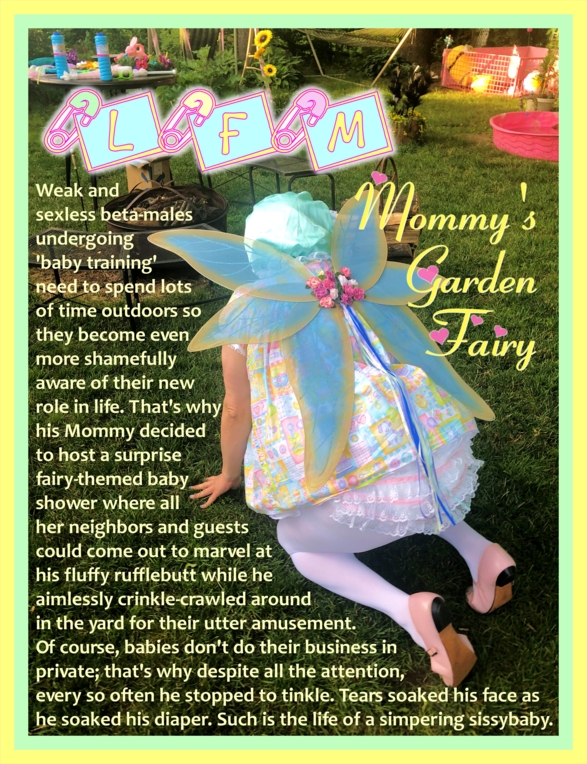 You can click the image to see the full size
 MOMMY'S GARDEN FAIRY - Weak and sexless beta-males undergoing 'baby training' need to spend lots of time outdoors so they become even more shamefully aware of their new role in life. That's why his Mommy decided to host a surprise fairy-themed baby shower where all her neighbors and guests could come out to marvel at his fluffy rufflebutt while he aimlessly crinkle-crawled around in the yard for their utter amusement. Of course, babies don't do their business in private; that's why despite all the attention, every so often he stopped to tinkle. Tears soaked his face as he soaked his diaper ...

such is the life of a simpering sissybaby

.