"Welcome home dear. Oops, I mean, Welcome home Sarah.
It's Friday night." said Lyndsey with a teasing singsong voice.
"Time to shed your pretense of being a hard working man all week."
-----------------------------------------------------------------------
    Alan groaned. Ever since he whined about being the only one working and the only real grown up in the family, Lyndsey started looking for ways to make him feel more like a kid again. She was also a bit offended by his remarks.

    It started out fun enough. After going to arcades, movies, and amusement parks on weekends, he had to admit it was a welcome relief. He agreed to do whatever she planned for him each weekend. 

    But then things started to get weird. She started taking him to Disney princess movies, bouncy ball parks for small children, and even made him ride a pink tricycle around the block. He complained again, but Lyndsey pointed out that he actually lost some weight and acquired better muscle tone from the exercise.
    "See?" she said. "Now why don't you just admit that I know what's best for you. You can give me full control of our bank accounts so you don't have to think about the bills, and I'll make sure you get the very best treatment on weekends." 

    Once they signed the paperwork, they sealed the deal with him making a video statement that Lyndsey had control of all their assets and all of his weekend activities. After that he found out just exactly how offended she really was.

------------------------- Continued Below -------------------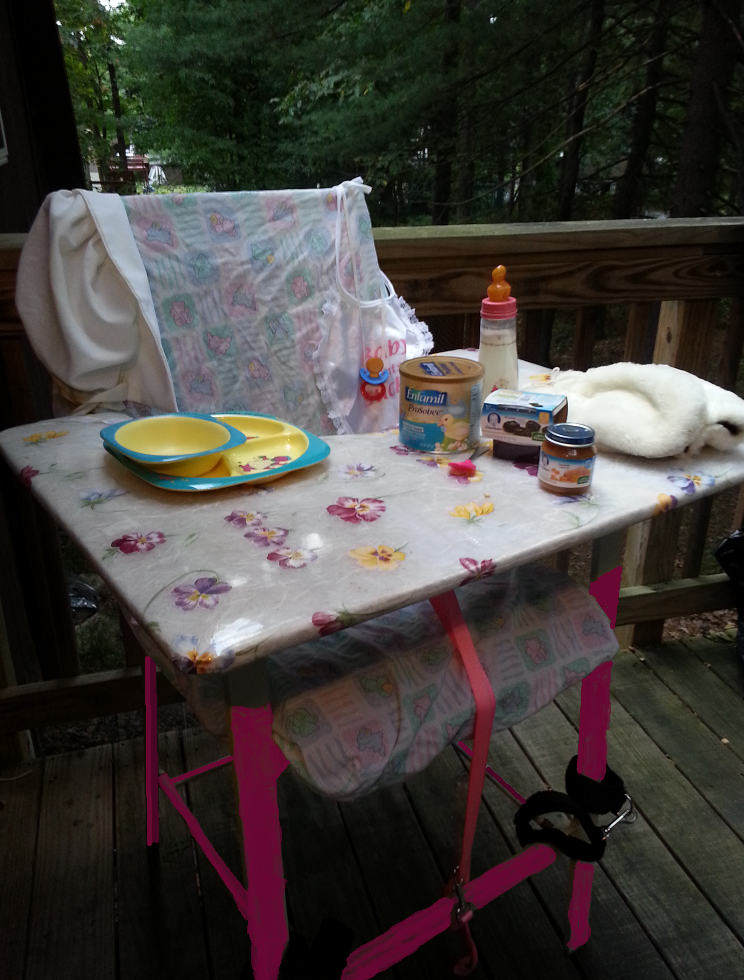 "I'm almost finished making your dinner, and I have a surprise for you." Lyndsey continued in a mockingly coy manner. "I've decided that today will officially be your first birthday as Sarah. And, for such a special occasion, I've picked out an adorable pink diaper dress and accessories for you to wear for your introduction to the neighbors.
    Oh, that? Did I forget to mention dinner will be served outside this evening? What's that? The diaper and the restraints? Well, those will be necessary since I want you to remain the center of attention throughout the party. So you won't be having any bathroom breaks."
   Lyndsey paused. Then with a huge grin on her face she said "Imagine that... in just a little while you're going to do your very first baby girl poopie in your diaper while sitting in a high chair at your own one-year-old birthday party
                                                           ..... with many more to come."