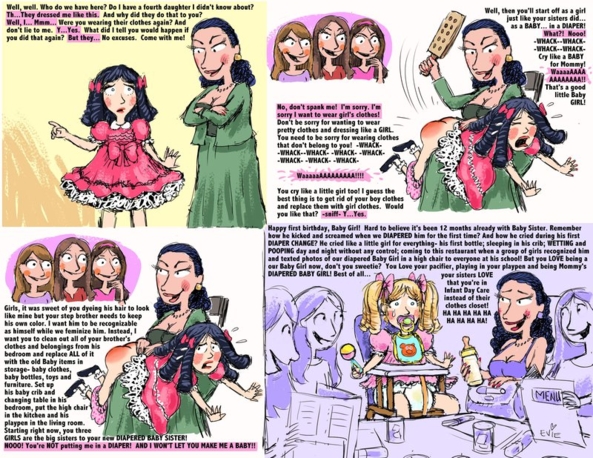 You can click the image to see the full size
 So it started out as an Innocent visit at a local Restaurant  and we (Me and Mommy ) agreed  to meet for the 1st time ...in person...I was nervous but looking for something "Different in my Ordinary life ...a twist perhaps...so we meet up.

Mommy motived Me to dress up A.S.A.P....I'm like what's the rush?....she then says she has a surprise awaiting for me....

I'm now like wtf?

the whole time She diapered me, dressed me and babied me for a baby shower....her friends bought me everything I needed to be a complete baby girl and no other choice ...Mommy says I told you I want a baby girl and You are her princess...now I'm a baby girl no escaping no matter what I do...I have to remain in diapers 24/7 now...