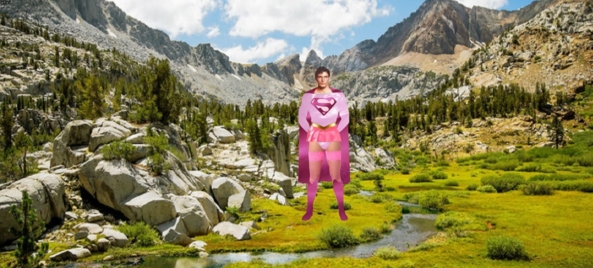 You can click the image to see the full size
The background image and the image of Superman are all courtesy of Google Images. The Image Alteration Technique Belongs To:


 

This image is based on an Old Idea/Post, that has been specially remade for this one off Special Post, an old idea, remade and much improved from the original. The Leotard that Superman is wearing is completely made out of PVC. The Skirt is made out of Latex Rubber. The Cape, The S Symbol and the Boots are made out of velvet, the stay up stockings are silk fishnet & the belt is gold plated over leather.