PG 13
Adult Baby Magazine
A new print magazine due out soon, catering especially towards sissified males, TS's that live 24/7 permanently as baby girls. These sissies will NEVER be permitted to act, think, or pretend to be "grown-ups" ever again
Posted on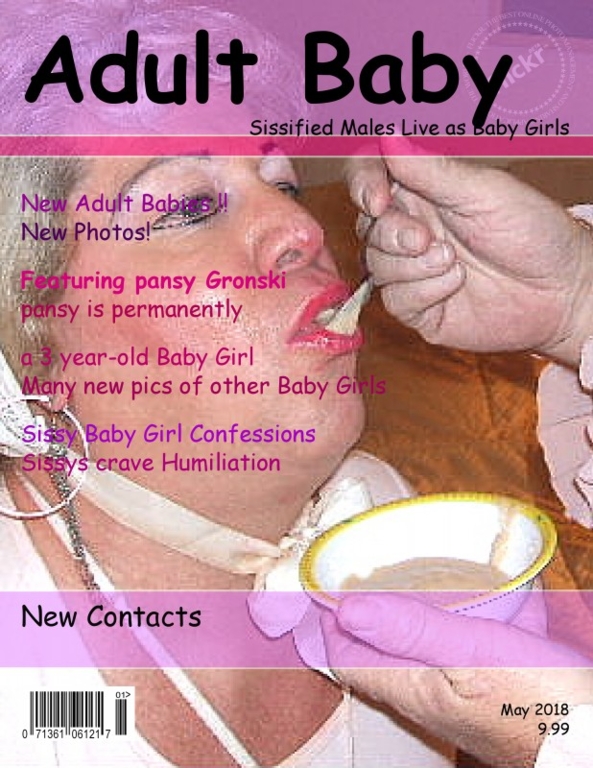 You can click the image to see the full size
a new print Magazine coming soon !!! 
Gallery Images by babygirlpansy
37809
image_gallery
38
59291
outside
_original_post_reply
Hiya Pansy! Now there's a magazine subscription worth having and I can think of no little sissy baby better then you sweetie for the premiere issue. I hope there will be lots of humiliating pictures with full details of your enforced babyhood. Your expose is about to go coast to coast honey. xxx 

   MU-WAH!!! luv and hugs from Kay Kandyfloss   xxx
55093
image_gallery
37809
38
kay3070
55093
263897
Great creation with yourself on the cover! I occasionally see some of your pics on the Internet. I do a lot of photo searches.
22829
image_gallery
37809
38
Baby Butch
22829
263936
Delete this post
Can you say the reason why you are deleting? Only the moderators will be able to see the reason you give.
0