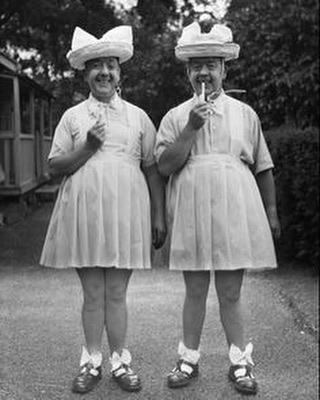 You can click the image to see the full size
I found this old photo while browsing Facebook, wasn't looking to find anything like it, just happened on it. 2 vintage sissy's, possibly twins. I know nothing about it? Like, why they were dressed this way, costume party, lark, lost a bet, or maybe just honest to goodness sissy's, showing off?
They do look like they are having fun! 
Here is the link to: 
https://www.facebook.com/thievesfleamark...=3&theater