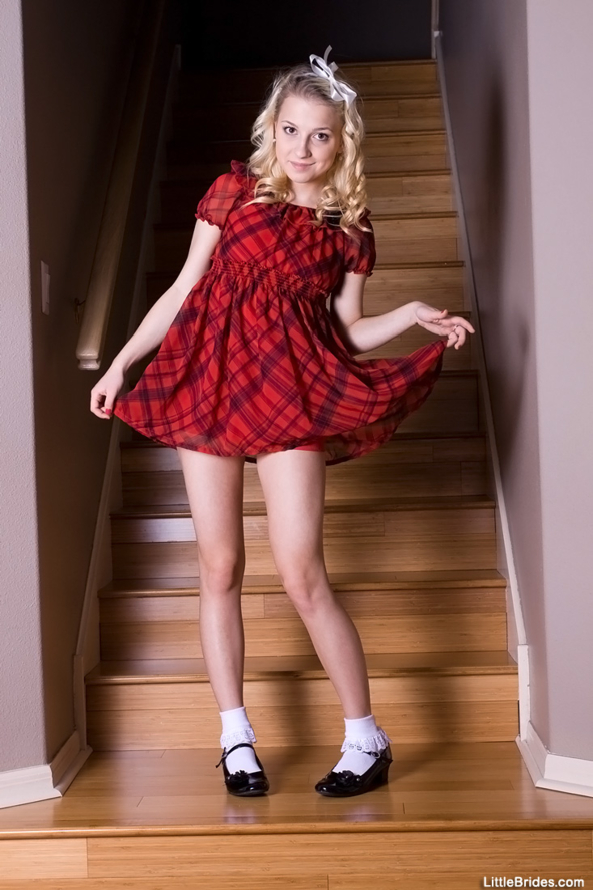 You can click the image to see the full size
  "Ok Mama I know I lost the bet, but wow this is how you want me to dress for a month?!? And why did you put me in a diaper too? I can't believe I let you diaper me!"
   "Well my pretty boy you let me dress you like a toddler girl, so some part of you must want this. Don't you feel pretty my darling?"
   "Well yes, kinda........do I gotta use my diapers too?"
   "Use your diapee for tinkles precious, let Mama know when you have to do a number two."
   "Oh wow you really are gonna baby me! How many dresses did you buy?"
   "Over a dozen, I couldn't help myself, and I've converted the spare room into a pretty nursery for you."
   "All that for a month Mama?"
   "Well sweetie......do you really think I am going to let you out of those dresses and diapers now that I see how precious a little baby girl you are."
   "Mama!"
   "Hush baby, Mama knows best, now curtsy for me like a good girl."