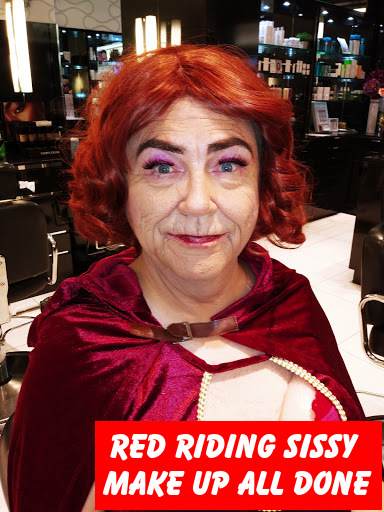 You can click the image to see the full size
Just happened to have my brows waxed and tinted.  It being halloween i went as Little red riding sissy
Gallery Images by krystalasbaby
42835
image_gallery
38
28581
outside
_original_post_reply
You must be off to grandma's house for a diaper change. *Giggles* Happy Halloween Little Red Riding Sissy.  Great costume!
22829
image_gallery
42835
38
Baby Butch
22829
282785
59306
image_gallery
42835
38
sissybabysamantha2
59306
282788
◆

  Yes thank you i did.  I am allowed 1 pampering per month and i go and enjoy getting my brows done and make up touched up.
It feels awesome to walk through the mall all done up then sitting down and eating something in the food court.
krystala's sissy baby
28581
image_gallery
42835
38
krystalasbaby
28581
282791
Delete this post
Can you say the reason why you are deleting? Only the moderators will be able to see the reason you give.
0