Here is my latest Sissy Rules Caption... however the text is not mine, i took it from one of the stories published here (http://www.sissykiss.com/forum/threads/15373-Rules-for-a-sissy!).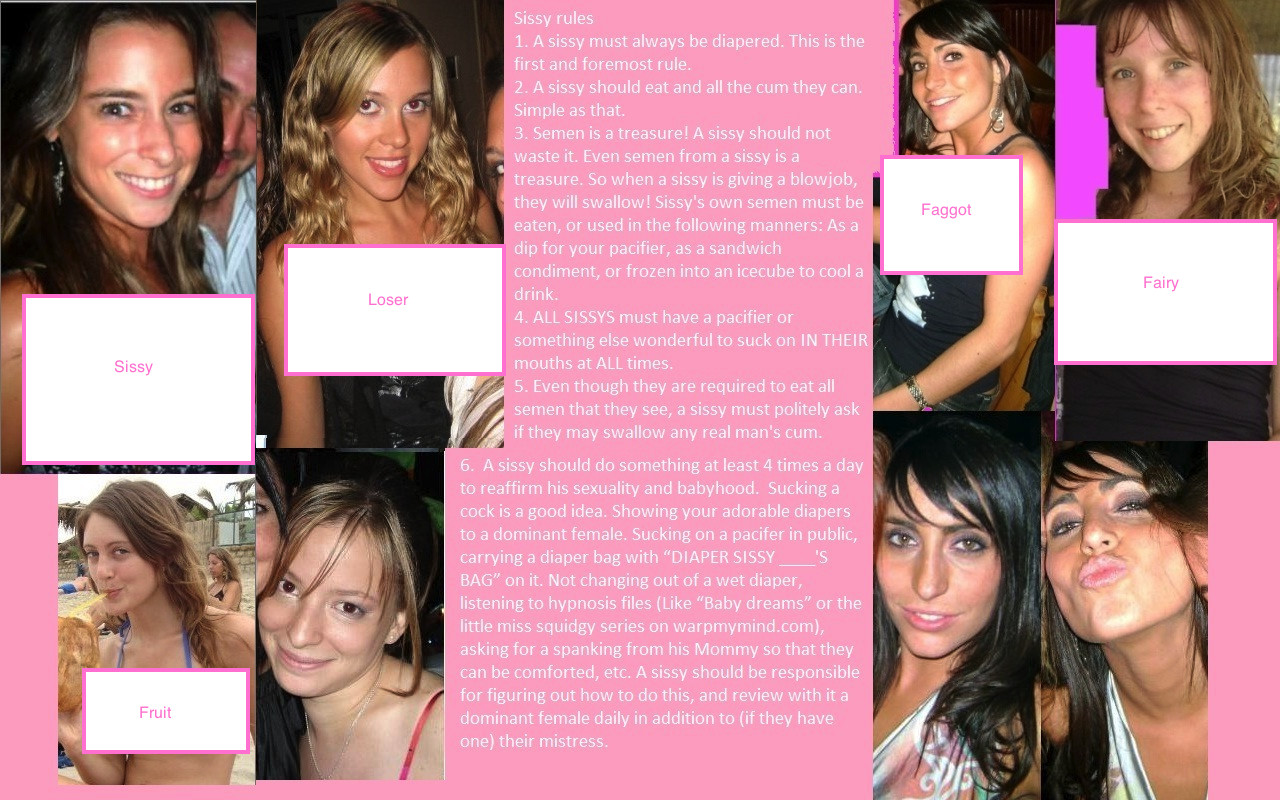 Which girl is your favorite?



Update: sorry but my mistress forced me to censor all the photos of girls i know to make them safe for sissy losers like me to watch.