o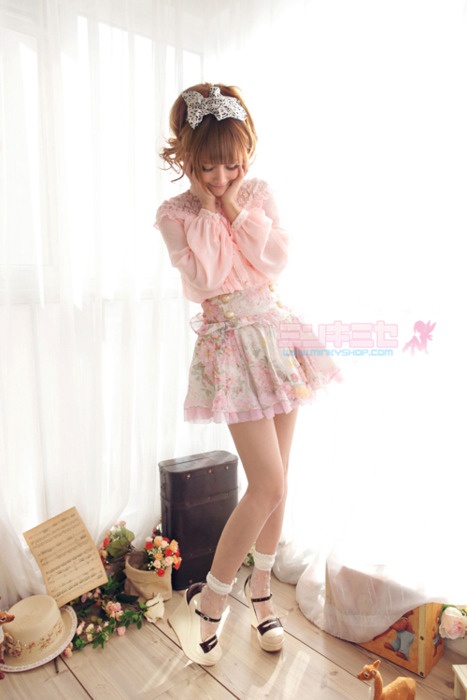 "Oh my God! Sis! Your home early ...I...ah ...er I  didn't hear you."
 "No I don't suppose you did with my stereo on, nice dance moves by the way."
  "I am soo sorry I couldn't resist, I love this outfit and you never wear it."
  "Nope too girly for me, I don't know why Mom keeps buying me outfits like that, you can have it little brother, or should I say little sister."
   "Don't tell Mom....."
    "Oh I don't know......you did sneak into my room and..... hey did you raid my underwear!"
   "No! I wanted to....I ah......I bought 3 training bra and pantie sets from Sears."
   "Really? What kind little sister?"
    "Disney princesses, Tinkerbell, Snow White and Cinderella."
   "Is that when you got the shoes, socks and cute hair bow too?"
   'Yes I......"
    "Shhhhh its okay little Sister." "What princess do you have on?"
   "Tinkerbell."
   "Adorable."
   "Are you gonna tell Mom?"
   "Dressed like that you'd better call her Mommy, and no I won't tell her, but seriously Dana do you think she won't find out? She'll be okay with it, Dad's run off and it's just us girls now. hey hon you just gotta pose for a pic for me okay? I promise not to post it online."
   "Okay, sure, I am just happy you accept me and are not mad."
   "No honey I am not mad, you are too cute! hey you can have all my girly girl dresses, lets move them to your room and see what else I have to give you to go with them. I have some girly panties, and lace anklets and shoes."
   "But mom will see....'
   "Yes she will, cause there is no way I am letting you change till she gets home, oh God Dana, don't you see, Mom wants a girly girl to baby and now that's you! This take so much pressure off of me, you have no idea! Now how about a cute pose sweetie."