PG
Prissy in virgin white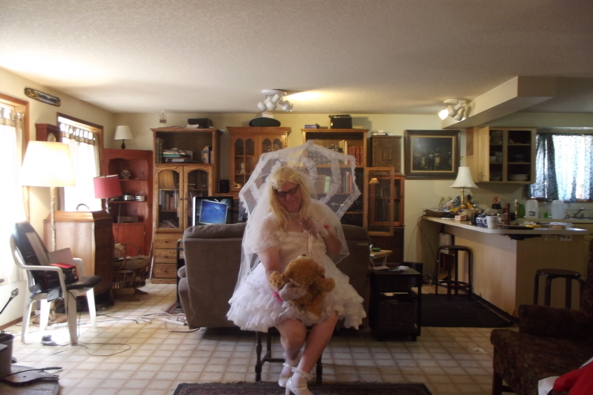 You can click the image to see the full size
Teddy is ready for a trip to the chapel 
35296
image_gallery
36
48400
outside
_original_post_reply
I remember wearing a cloth diaper, pins, rubber pants, petticoats, a communion dress & veil as a young child. I also had lacy sissy socks and white patent leather strapped shoes.  The whole town came to see me with boys looking up my dress making comments. I was the town sissy from then on. My mother & father insisted on it as part of my toilet training. I was never trained.
Kisses
There's no kisses for this post yet.
54572
image_gallery
35296
36
nylontoni
54572
250031
◆
  toni:  Wen I was very young I was playing with a girl on my street.  we went up to her room and she decided to pay dress-up with me.  She pulled  her Communion Dress out of the closet and put it on me.  That was the moment I was HOOKED!!!  The year was 1958.  I am here wearing a dress as like that one as memory and want can make it...  I so love to wear this..  only I wear it with double chiffon rhumba panties, not diapers.  I target being a BIG girl!  :)
48400
image_gallery
35296
36
cairo
48400
250127
Delete this post
Can you say the reason why you are deleting? Only the moderators will be able to see the reason you give.
0