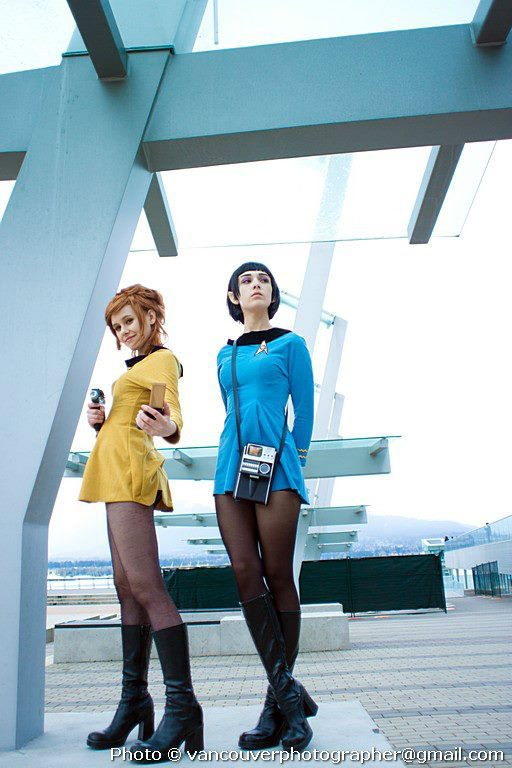 You can click the image to see the full size
   "Captain's personal log, Stardate 14/06.2. J.T. Kirk recording."
   'It has been three months since Spock and I have been transformed into women. Women who are years younger than our former selves. After many exhausting tests and exam's, both Dr McCoy and Starfleet Command are satisfied that we are still the same people in every respect save our new bodies. I am happy to say we both still hold our rank and positions and the Enterprise has resumed her five year mission."
   "The crew have taken it in their stride, though Mr Scott still looks like a scalded cat whenever we walk into the room. Spock and I have developed a deeper personal relationship and the fine line between professional and personal fraternization has been shattered. We have in truth become lovers, we are discrete, but it is hard to keep secrets on a starship. I have to say I am enjoying my new body very much, but I must take care to maintain my and Spock's dignity. We are both conflicted by memories of who we were, and our new found passion for each other. Our working relationship is even stronger than before, and I just want to add I never get tired of seeing her bending over her scanner.............Kirk out.