PG 13
New School Uniform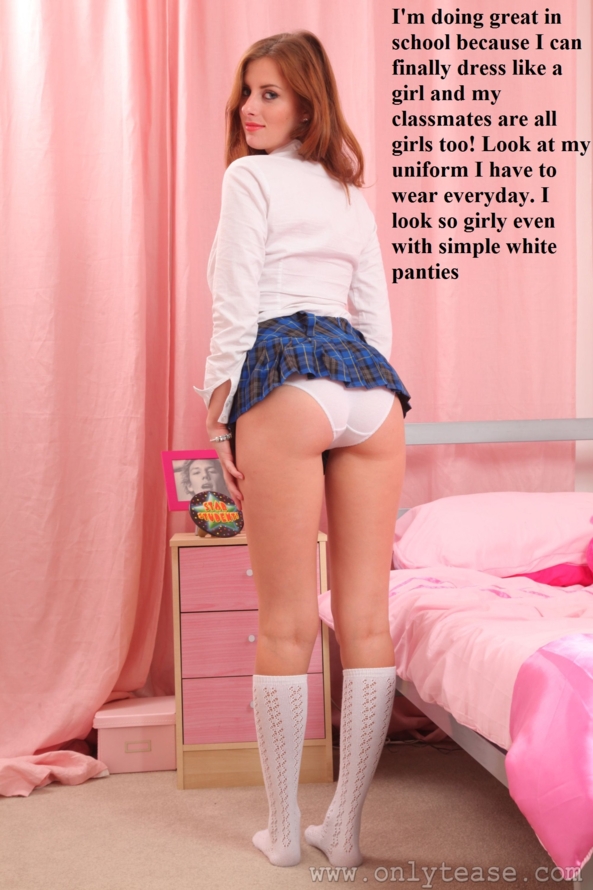 You can click the image to see the full size
 Those panties will eventually be replaced by diapers when the girls learn she's a sissy hehe.
Source: icimdekikiz.tumblr.com
Gallery Images by ~*Christie Luv*~
outside
_original_post_reply
I would love to wear that school uniform  
Kisses
There's no kisses for this post yet.
53680
image_gallery
31201
38
Sage Ballance
53680
230557
I would love to have a sissy dress school girl uniform like that. But everyone would see my panties. But I would be sent to school office. So I would get a very painful paddling Because I didn't follow the dress code. My sissy skirts is to short. So she has to give  me a paddling. Everyone will know I got a paddling. Because my friends told everyone I was sent to the office. Everyone will see marks on my thighs because my very short skirt I am wearing. I had a lot of problems trying to sit down. I am a very bad little girl.
Kisses
There's no kisses for this post yet.
55035
image_gallery
31201
38
littlesissyboy1956
55035
230559
◆

 
Just be happy it is not bulky diapers with a crinkly diaper cover with
frilly ruffled rows of lace on the bum that you are wearing leaving
no doubt as to the cause celebre.
The bulky diapers sure put the mini-skirt into a new viewing perspective !
No where to hide everything on full display no matter which way you
move. And what is with that chain and lock on the waistband - another
tamper proof episode in discipline !
Kisses
There's no kisses for this post yet.
16555
image_gallery
31201
38
sissywanabe2
16555
230563
Delete this post
Can you say the reason why you are deleting? Only the moderators will be able to see the reason you give.
0