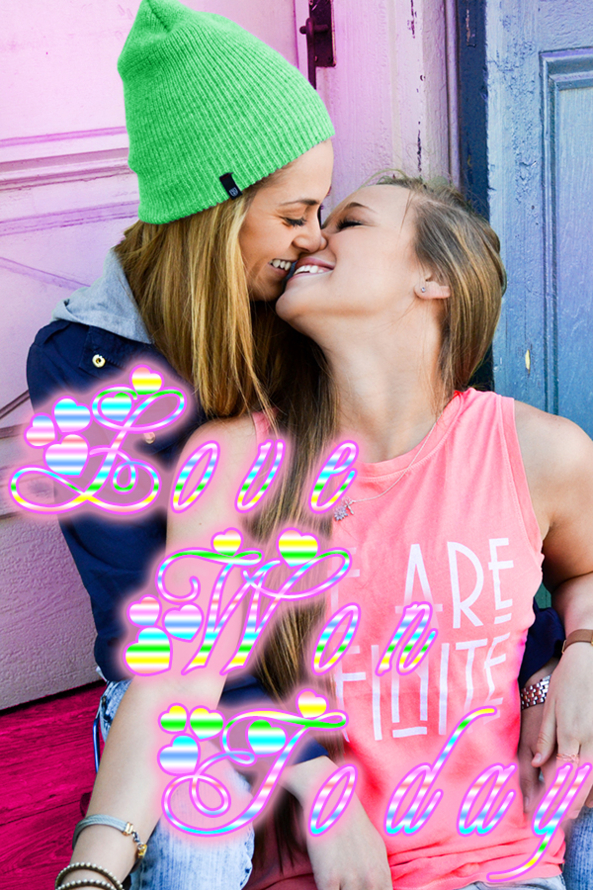 You can click the image to see the full size
Gay marriage is now legal across the all of the United States. (✿◠‿◠) Congratulations on this win for love! It's a win for people who think the government should not tell consenting adults, who are capable of a responsible, and safe relationship, what marriage is. That should be something for each individual to be able to define for themselves. Anti-gay people will try to make a backlash to this. They will say the people in certain states voted against gay marriage equality. However the majority should not be able to oppress minorities on issues that have no effect on the majority. This is what John Adams, and James Madison called the "tranny of the majority", and it goes against the 14th amendment of the U.S. constitution which promises equal protection under the law.

If they don't want a gay marriage then they don't have to get one. It's as simple as that. If it goes against their religion, making a law based on that is forcing their religion on others, and it goes against the 1st amendment of the U.S. constitution. We have freedom of religion in the U.S., which includes freedom of non-religion. So doing that is anti-freedom of religion. Hindu, Buddhist, and Muslim marriage is against Christianity, and yet they are legal in the U.S. Gay marriage will only be legal in the same way the marriages of those other religions are legal.

This is a win for freedom! Also the live, and let live philosophy!