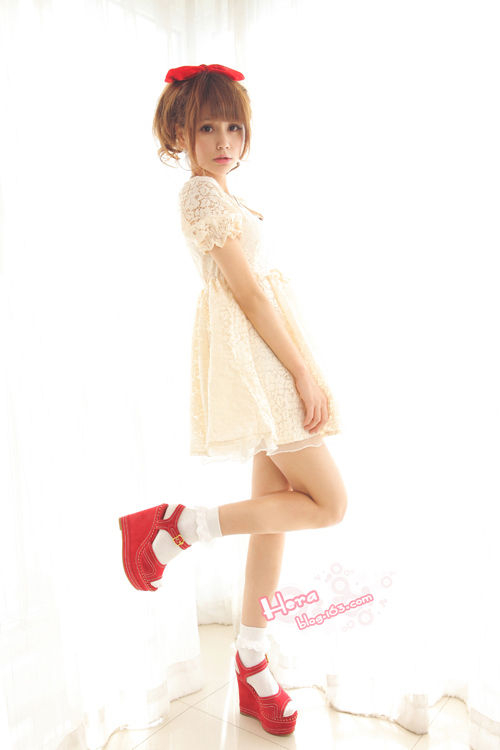 You can click the image to see the full size
 "Sigh..........Apparently the girl whose luggage I got is rich and said I could keep the clothes as long as Mom sent her pictures of me in all the dresses and she also wants to visit and spend some time with me!" 
  "So now I have to do some cute girly poses for my younger sister who is loving this by the way. Also it looks like my Mom and Sis are going to keep me dressed and treat me like a toddler girl! I have nothing else to wear but these dresses and diapers, we are on a small island, everyone here thinks I am a small girl so I am stuck........sigh. At least my diapers are soft and the dresses are pretty..........."
   "T.J. stop fussing and pose pretty for me, there's a good little sister!"  snap! snap!