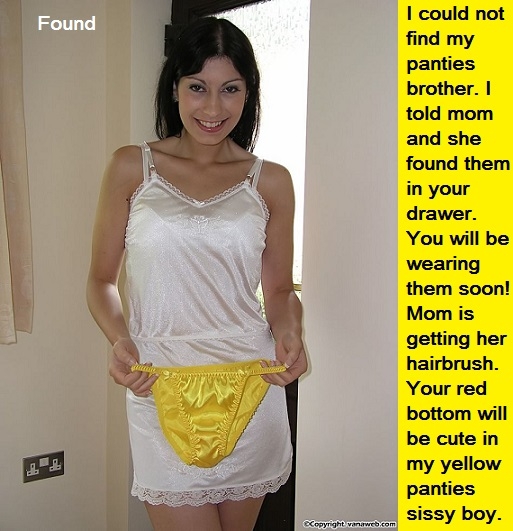 As I turn and see my sister standing in my bedroom doorway and holding her panty.I then tell her,well sis it hasn't only been your panties I have been wearing.I have been wearing ALL your clothes,and I soooo sooo love your bra's.Maybe we can be sisters instead of brother and sister.I then yell out to mommy,I am ready mommy!!!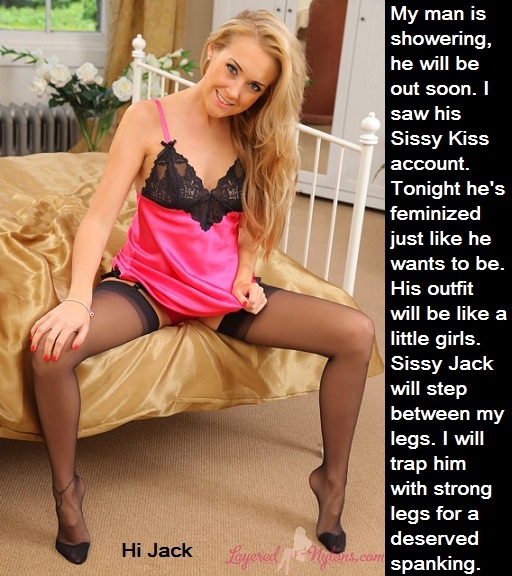 Jack's perfect girlfriend,no hears the shower stopping,and thinks to herself.I wonder what Jack will think with the nice PINK fluffy towel ready for him to dry off with.And the oufit left on the bathroom stool just like hers left out for Jack to put on.She then walks into the bathroom,and ORDERS Jack/Jackie to get dress,and then follow her into the bedroom.She then says,I need to teach you a lesson Miss sissy girl!!!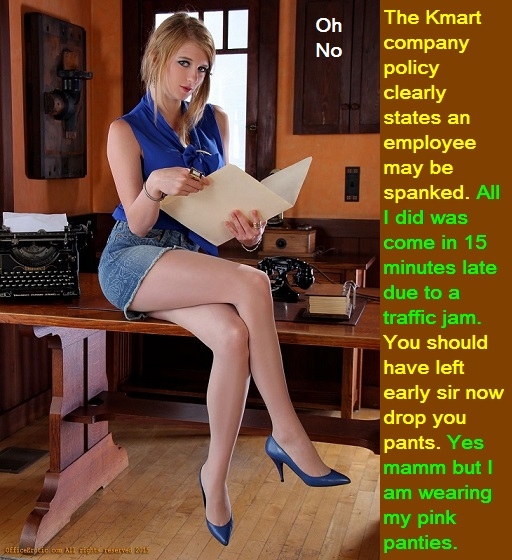 That's just perfect young man,said the company executive.We have been watching you for a while fondling all the girls clothing on camera.I am sooo sooo glad you finally came in late,so I could finally spank the sweet rounded bottom.Your bottom will turn a matching pink color,just like the panty you have on.When you leave my office,you will be dressed just like a girl,with a matching bra to match your panty,and a sweet blouse and short skirt and tights.Are you ready sweety pie,for your sweet spankie??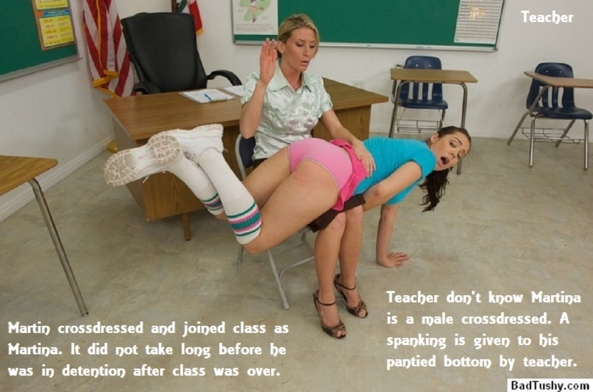 The teacher is sooo sooo happy to see Martina's pantied bottom finally.She has been dreaming about an enounter with this cutie,ever since she first walked into her class.As Martina was getting spanked,the teacher blurted out Martina,I feel something growing and poking my lap.Do YOU have something to tell me,are you enjoying this spanking sweety!!!!