PG 13
Deedee in Sailor style dress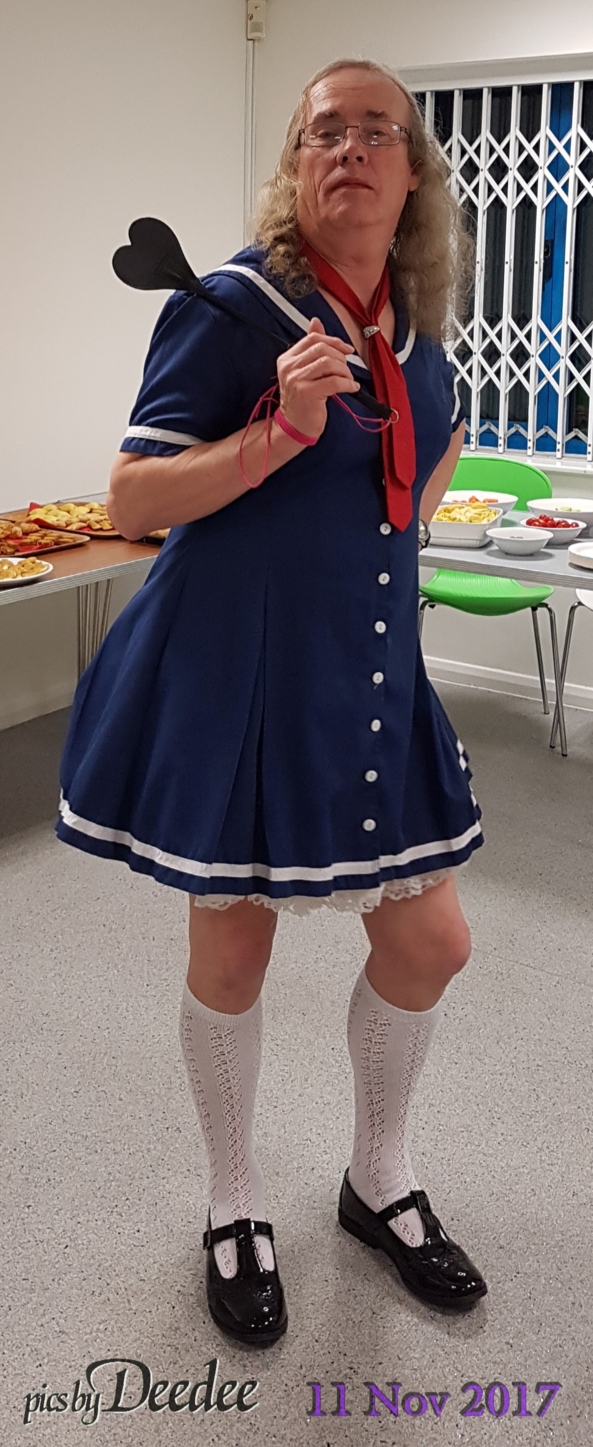 You can click the image to see the full size
Gallery Images by deedeesissy
Last Post
5,257 views
6 posts
35881
image_gallery
12
12458
outside
_original_post_reply
 Beautiful Deedeesissy! Hope you enjoyed the party! I was in the Navy for 4 years and couldn't wait to get back to wearing dresses. Ahoy Matey! Shiver me Garter Straps and hoist my bra and panties! Nice spread of food too! Were you hosting?
Kisses
There's no kisses for this post yet.
54572
image_gallery
35881
12
nylontoni
54572
252592
I have always liked sailor dresses and you did a great job modeling this one. Looks like a party!
22829
image_gallery
35881
12
Baby Butch
22829
252609
◆
As it was a BDSM type party I kept others out of the picture and took it in the kitchen. I have a more elaborate (and more expensive) version of this dress - I didn't want to take it squashed up in my case as its less washable than this one. It was a lovely party!
12458
image_gallery
35881
12
deedeesissy
12458
252638
Delete this post
Can you say the reason why you are deleting? Only the moderators will be able to see the reason you give.
0