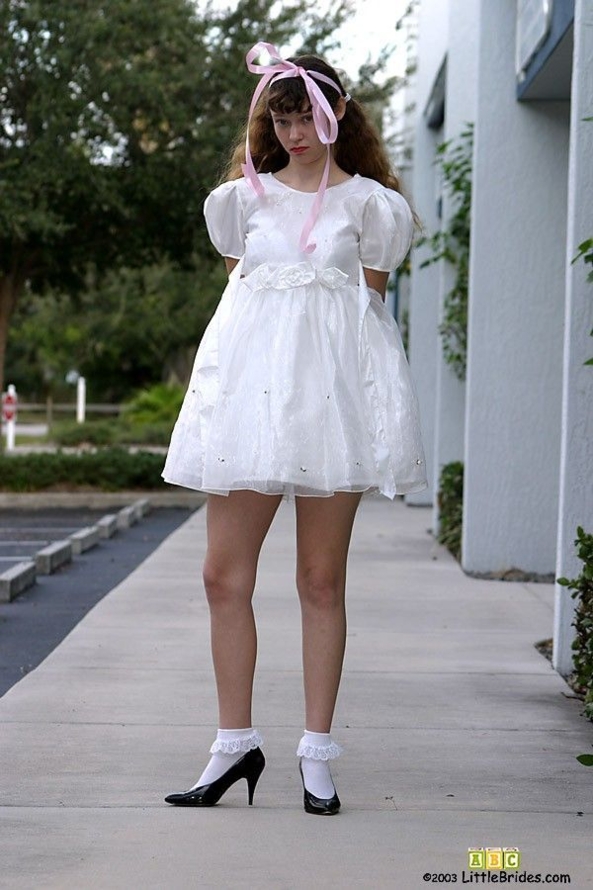 You can click the image to see the full size
   Sigh, I can't believe this! Okay I got adopted see, and I am a bit of a rebel, hence the long hair. So when my new parents saw my photo they took me as a girl. When I met them I was in gender neutral clothes and they are Russian and so don't speak good English. I did not pay much attention to them, never assumed they would pick me but they did! 
  Here's the thing, they were expecting a girl, they have always wanted a little princess and now that is me! I tried to explain it to them but they poo poo in Russian and treat me like a baby! They know I am a boy cause they have been diapering me since they got me home, and they are both women! The "husband" is a woman, they are very clever my new Russian Mommies.
   Here you see me on my way to church for my christening! Yes I am in a diaper and no I don't see how I can get out of this, where would I go? They are very kind to me I have loads of girly toys and games and even some other "Baby" girl friends my own age, I think they may be boys too. I have a feeling i am gonna be a little toddler for quite a long while...........