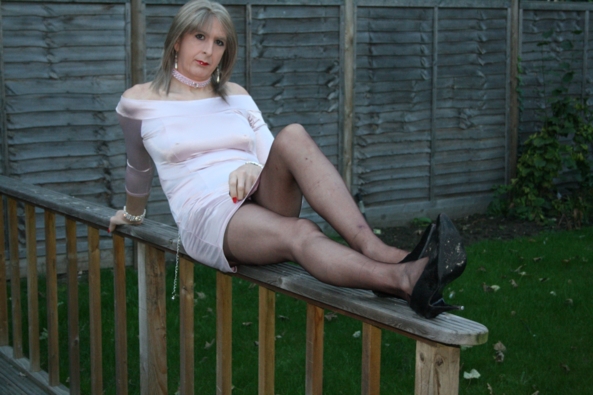 You can click the image to see the full size
Pink satin dress just ready to go out 
Gallery Images by sissy jenn
Last Post
5,433 views
1 posts
outside
_original_post_reply
Love your dress, nylons, shoes, make up earrings! I would have fell on my butt doing that shot. Nice balance.
Kisses
There's no kisses for this post yet.
54572
photo
33308
nylontoni
54572
240213
Delete this post
Can you say the reason why you are deleting? Only the moderators will be able to see the reason you give.
0