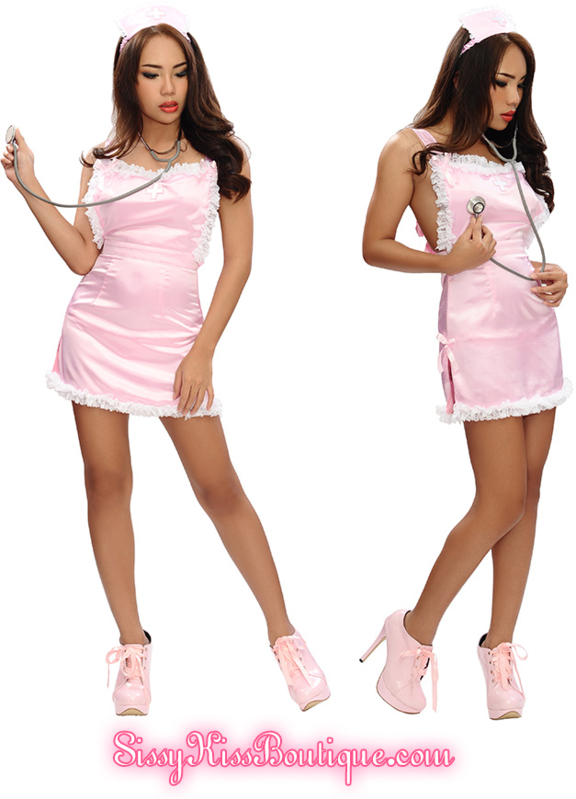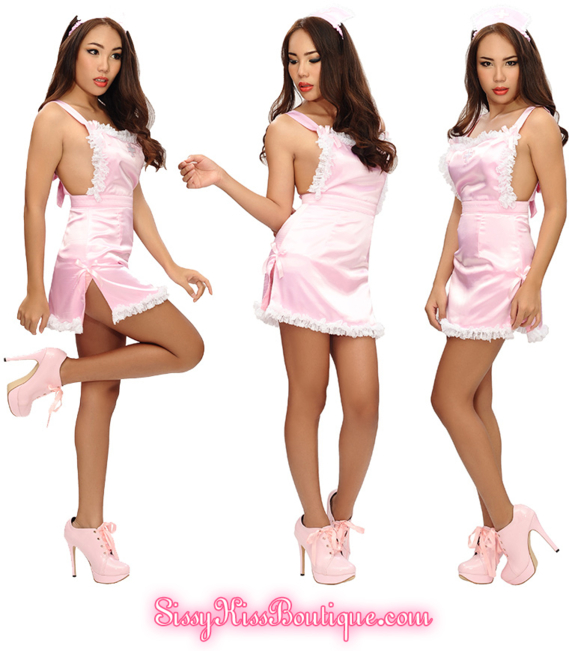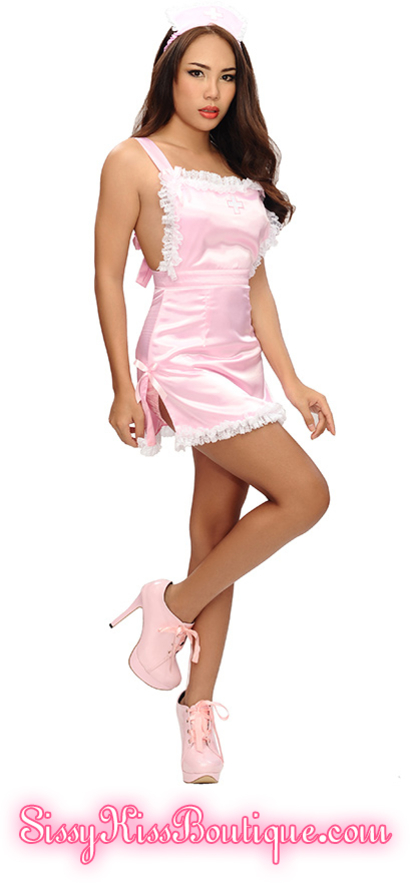 Click any of the images to see their full size
Made in shiny satin and features the classic nurse bib-fronted type apron, and satin straps at the rear with easy adjustable buckles.

The bedtime satin nurse is form fitting, and held in place with a button and zip at the rear.

She is double-lined in satin so that gorgeous satin feel that is on the outside you feel against your skin.

The short skirt has cheeky side slits with hanging satin bows at the thigh, trimmed at the hem and also the bib in matching pleated lace.

The uniform comes complete with the nurses hat, made in satin with elasticated head-band.



Be as daring as you wish with whatever you choose to wear under the playtime uniform!