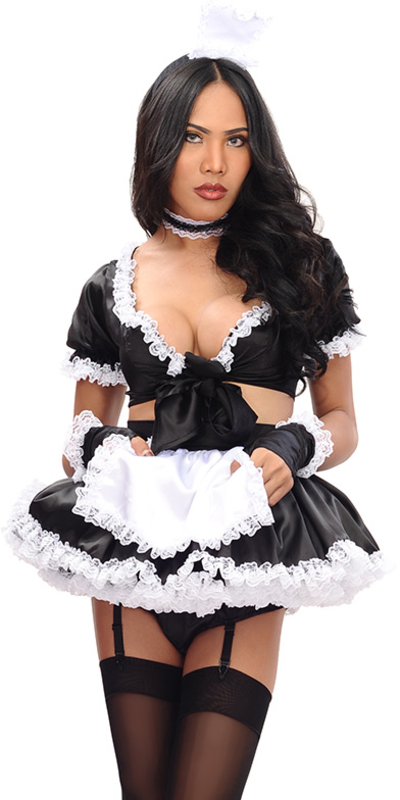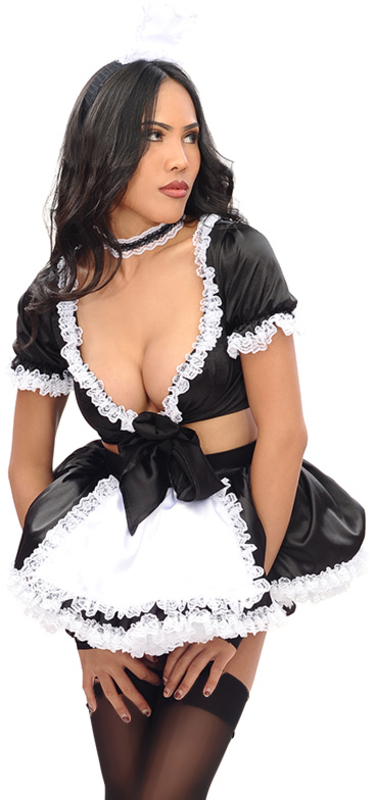 Click any of the images to see their full size
 Made in shiny satin and with a bolero style top, which has a deep V plunge neckline, that is trimmed in dainty pleated lace, and ties at the center with satin sashes to hold her in place. The cute short sleeves are elasticated and have a lace trim at the hem.

The sassy short skirt has a high waist band, with a built-in petticoat that is trimmed in lace and pushes the short skirt out and up. With long satin sashes that tie at the rear of the waist into a large floppy bow that lays over the open back of the skirt. There is no right way to wear the skirt, tie the sash on the side? The front? Or the rear?