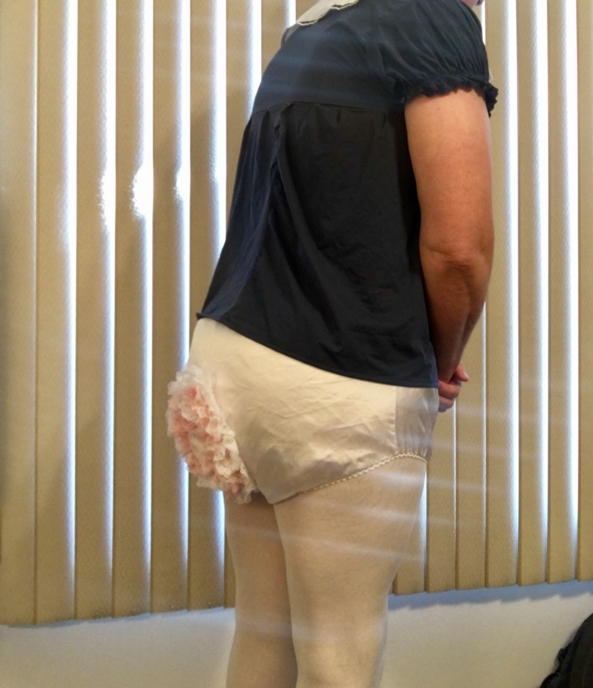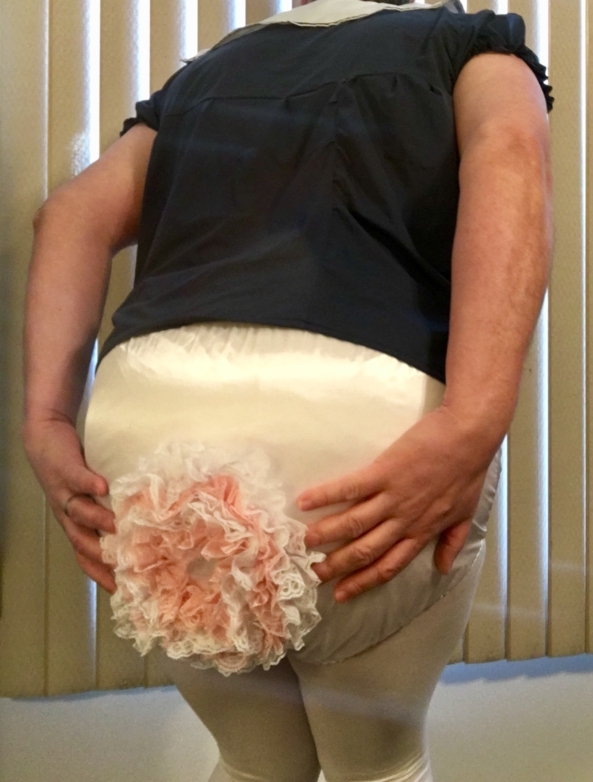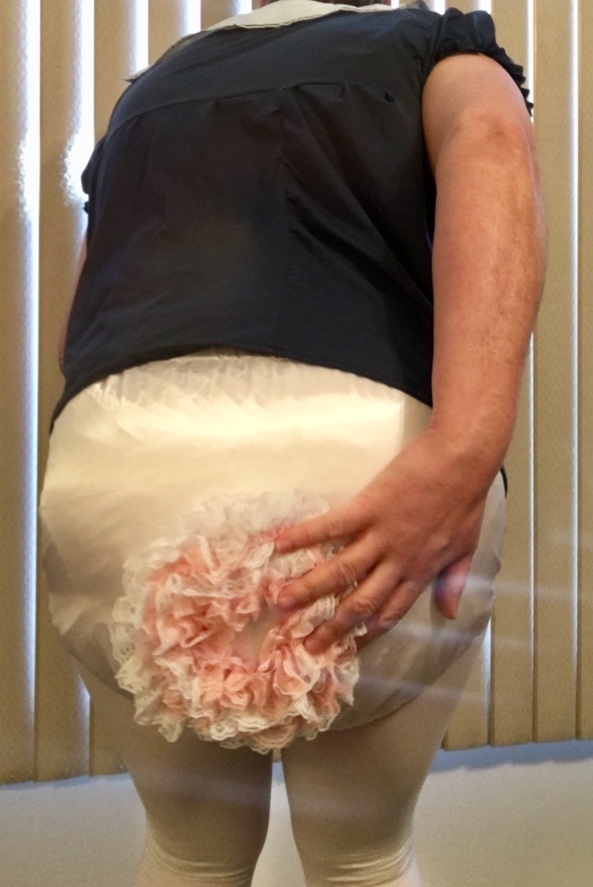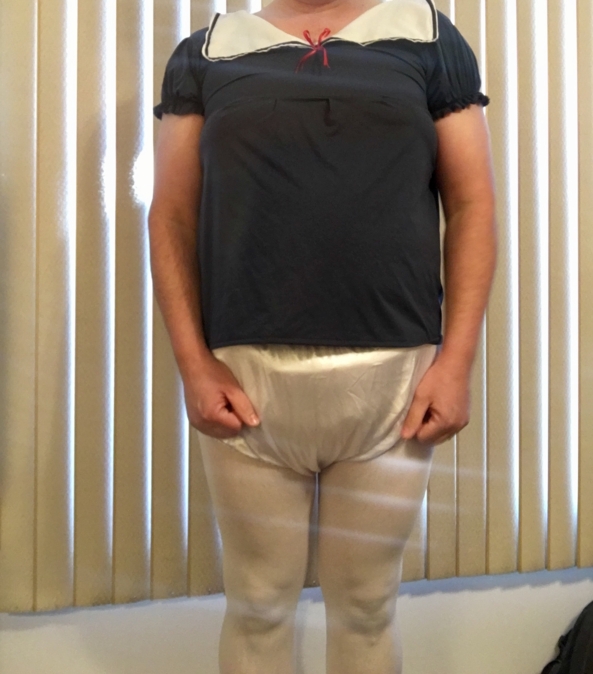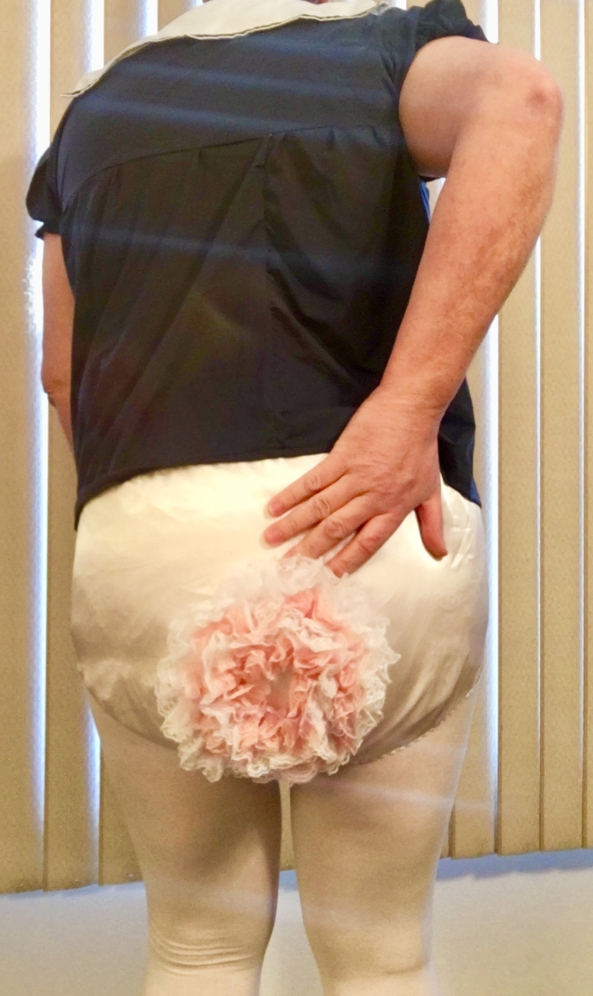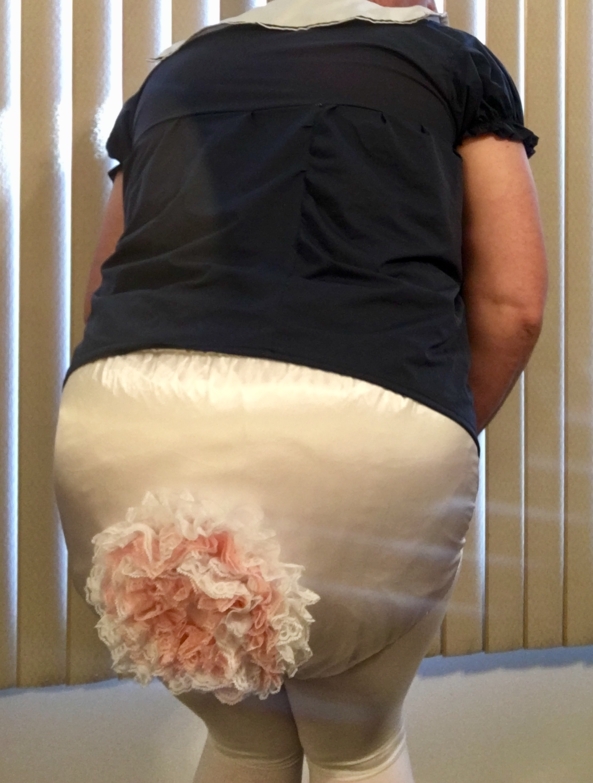 Click any of the images to see their full size
Sailor dress reboot.
I had to go back and do another shoot of my sailor dress, and frilly bunn panties. This time with thights worn, to tone down hair thighs. To be correct, I had thick cloth diapers, plastic pants, tights, and the plastic lined frilly panties, in that order.