The blue set I made myself. The brown leather are special made by Wilf.
Posted on
Gallery Images by Baby Puss
Last Post
6,250 views
4 posts
35956
image_gallery
12
62056
outside
_original_post_reply
I also have a leather baby harness and reins made by Wilf. They also have extra straps for securing baby into cot, pram or highchair. Collectors items now that Wilf has retired.
~ Items ~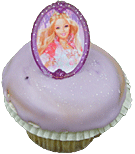 1878
image_gallery
35956
12
sissyjj
1878
253003
◆
  Yes, it is very sad he had to retire. He did excellent work, and is a good friend. I'm glad I was able to acquire a number of his rein sets, over the years. 
Kisses
There's no kisses for this post yet.
62056
image_gallery
35956
12
Baby Puss
62056
253008
Delete this post
Can you say the reason why you are deleting? Only the moderators will be able to see the reason you give.
0