Everyone from Dollies Nursery hopes you all have a great new year ahead. We plan new videos, outfits and adventures for all the dolls here in the nursery for 2017. Happy new year to you all.....
Posted on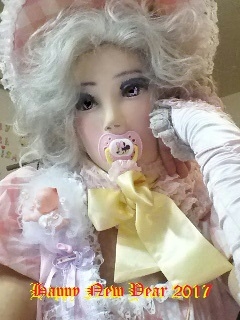 You can click the image to see the full size
Wishing you a magical and sissy dream year ahead from Dollies Nursery 
Gallery Images by dolliesissy
33571
image_gallery
12
57768
outside
_original_post_reply
Happy New Year to you Dollie Sissy - new years baby.
22829
image_gallery
33571
12
Baby Butch
22829
241708
Happy New Year Dollie! Aww you're such a beautiful sissy, and I love every one of these! I hope this year will be wonderful for you!
Kisses
There's no kisses for this post yet.
3
image_gallery
33571
12
~*Christie Luv*~
3
241786
Delete this post
Can you say the reason why you are deleting? Only the moderators will be able to see the reason you give.
0