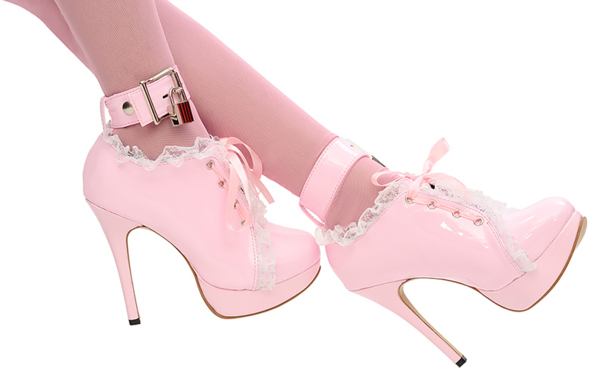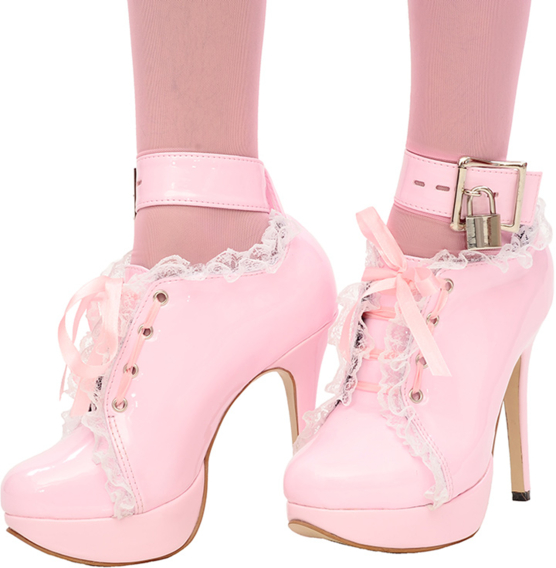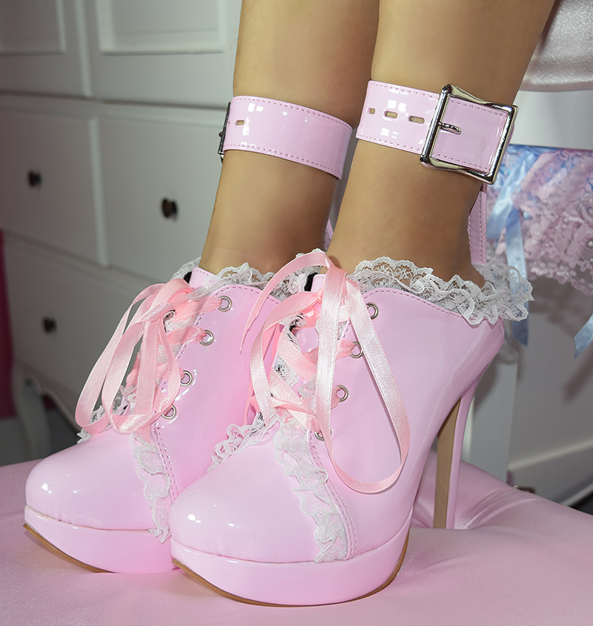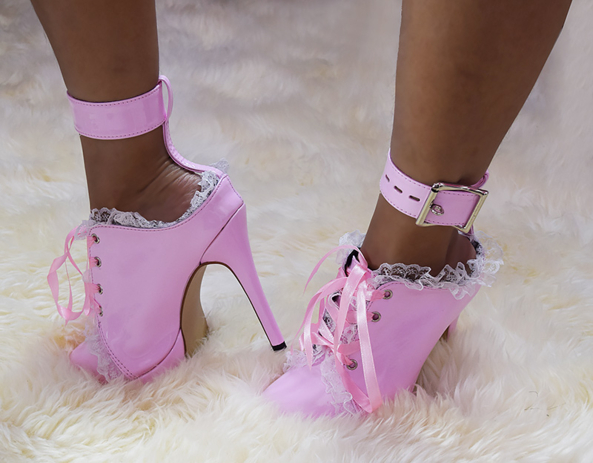 Click any of the images to see their full size
Sissy Kiss Boutique has thought of everything and mostly your comfort, with plenty of room at the toe area, and padding on the inside of the heel so no worries of blisters, when wearing them for long periods of time.

These gorgeous 5" heels feature a 3cm platform and push your posture forward a little, into a more docile, serving pose! So they keep you looking controlled and submissive! Please note the heel is longer the larger your foot size.

They are trimmed in dainty pleated lace all round the opening of the shoe, and also down each side at the front.

They have a loop at the heel for which a wide ankle strap slips through, with a lockable buckle, which a padlock is placed and locked. (please note padlock is not included)

Ankle locks: the ankle locks can be made with a choice of lockable buckles or slit-straps! (padlocks not included).