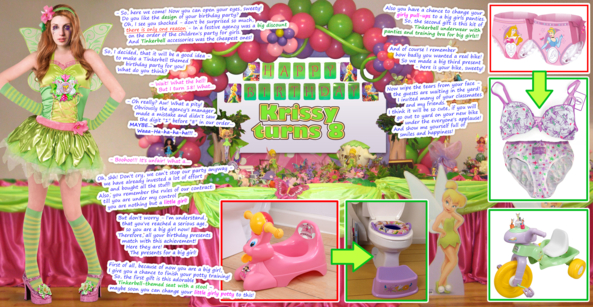 You can click the image to see the full size
Hello my dear friends! 
Finally, I finished all of my last trips and now I come back to my PC. 

Till I was absent, our beloved site got an upgrade - this is really delightful! Big Thanks to everyone, who took a part in this work!

But, also, now we have new site rules. Unfortunately some of those rules are not allow to use some material and source pictures, that I used in several of my last artworks, before the new rules came. In this situation I need to re edit those artworks - this is the only way to give them an opportunity to stay published on the website.

So, here they are! All the last captions in new edition, that not violate the site rules.

As always, looking forward for your feedback - what do you think about new edition? Do you like it, or old version was better? Sincerely yours princess Erin!