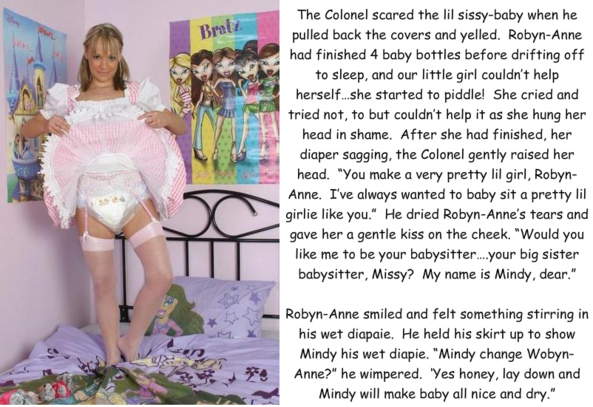 You can click the image to see the full size
Melissa and Susan were lesbian Marines who worked for me!!! And they found out our secret! How could they completely humiliate the boys who pretended to be rough tough men? Fairies!!!!! Nylon stiockings, fairy wings, little girl party dresses, tiarias, pink bows tied around ankles and high heeled Mary Janes!!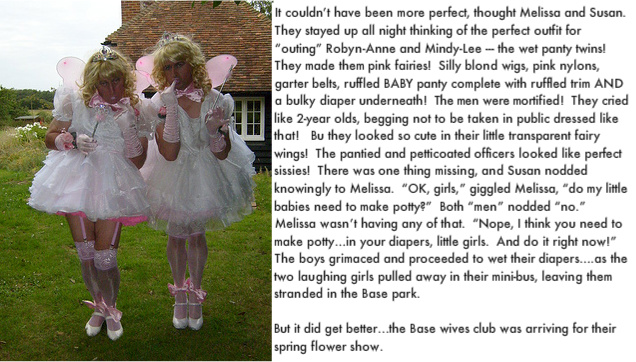 What would So what ,ay be a fitting snf public place to expose the sissies?