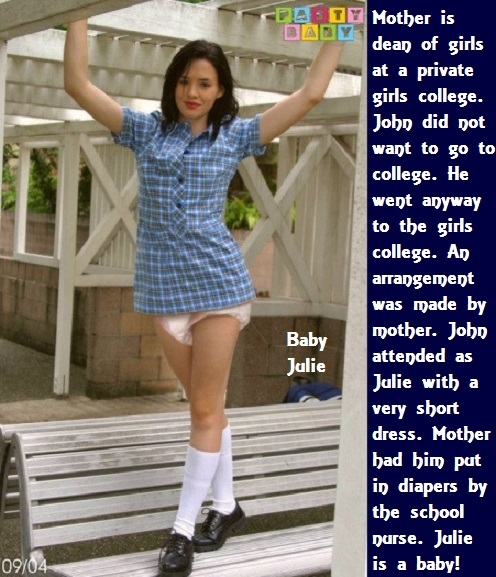 Where oh where is this college,If I had to be kept in diapers and a girl,I would soooo love to be dressed as only a baby girl would be.I would soooo love to have the other girls treat me and keep me as there wittle baby.I would hope also that the school nurse,would also have a full baby girl diaper changing station.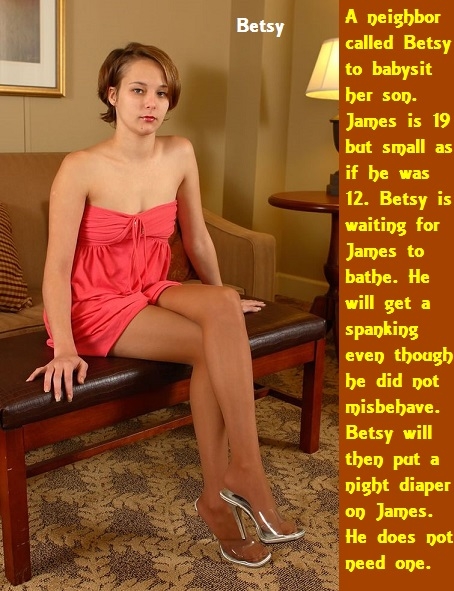 Little did James know but his mommy has already told Betsy,how much of a TRUE baby he was.Betsy has already discussed with James mommy,that she would surely diaper BABY James after his bath.James mommy,has already purchased everything to begin to baby James again,and where she had everything stored.Betsy was surprised,when she found all the bags in the walk-in closet.It was everything a baby GIRL would need,and everything was in pink colors.She also found the Fleet Enema in the bag,and as discussed with James mommy,He/She will find out that James will NOW need diapers all the time!!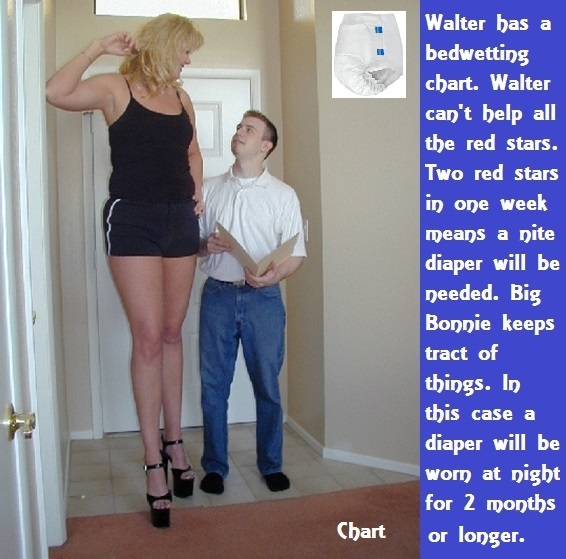 Little does Walter know,but the full 2 months starting tonight with his first diapering.Bonnie  takes Walters hand and walks him into  her NEW baby nursery.Bonnie then tells Walter her NEW plan.She will be kept as just a wittle baby girl.His mommy Bonnie,will NOW have her dream,of having a wittle baby girl to care for full-time,since Walter can't make a baby with her.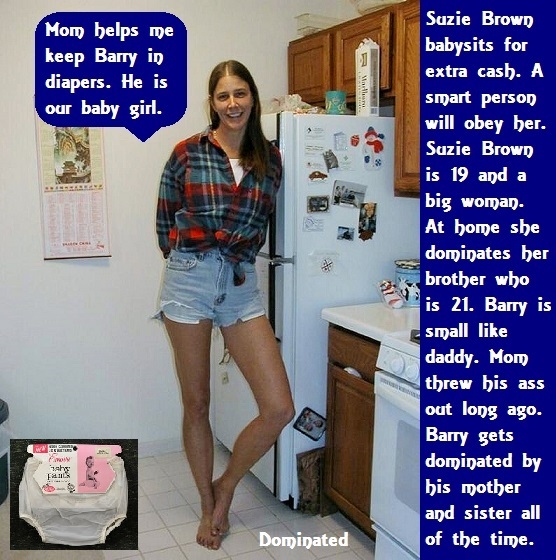 Barry is soooo surprised that after only 2 weeks back in diapers full-time and being treated and dressed as only a baby girl,how comfortable he was becoming with it.He was also shocked when he was begining to babble and talk just like a wittle baby girl,and losing all thoughts of being a BIG boy.All thoughts now,where of playing with only baby toys and wanting bottles of formula and pacifiers.