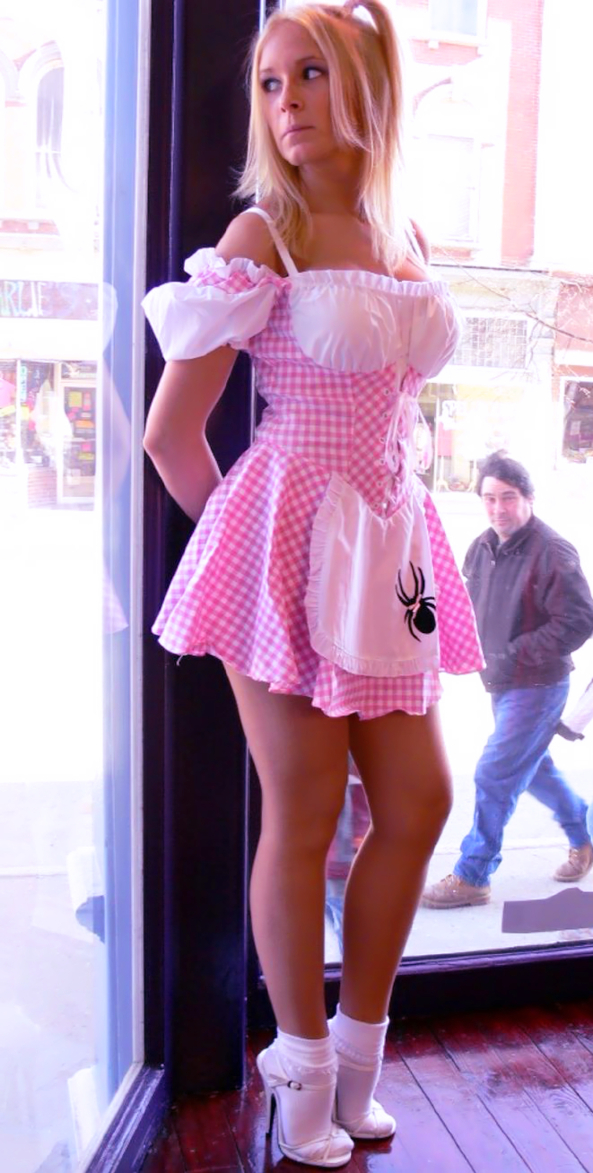 You can click the image to see the full size
 Caption Me!

I would like to see some sexy sissy captions to this pic! Can you think of any? Here's mine:

I went to buy my girlfriend Lea a sexy outfit for our anniversary, but after I gave her the cute outfit the check bounced. Now the only way I can pay it back is to be the store's window model, showing off their pretty, and sexy dresses for a couple months! I make cute curtsies to people walking by, and even flash my panties! Though they keep trying to persuade me to stay longer because they think I make a pretty model! Oh dear! I think I see my Lea walking by! Is she entering the store? Uh oh!