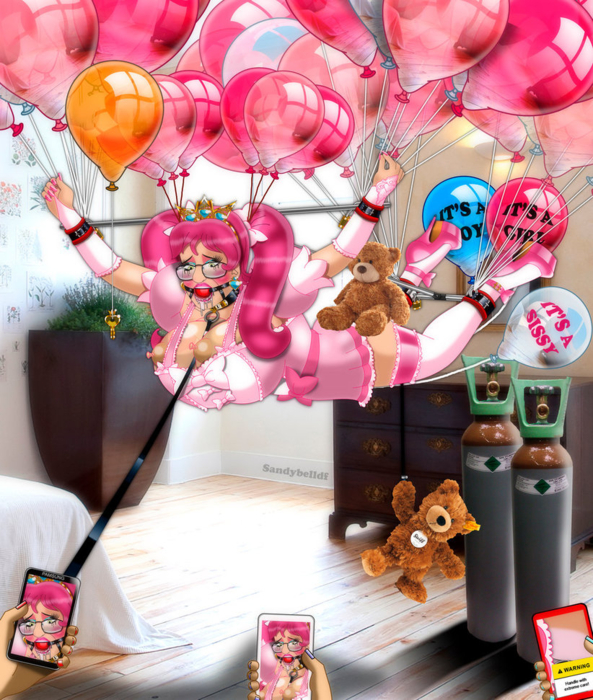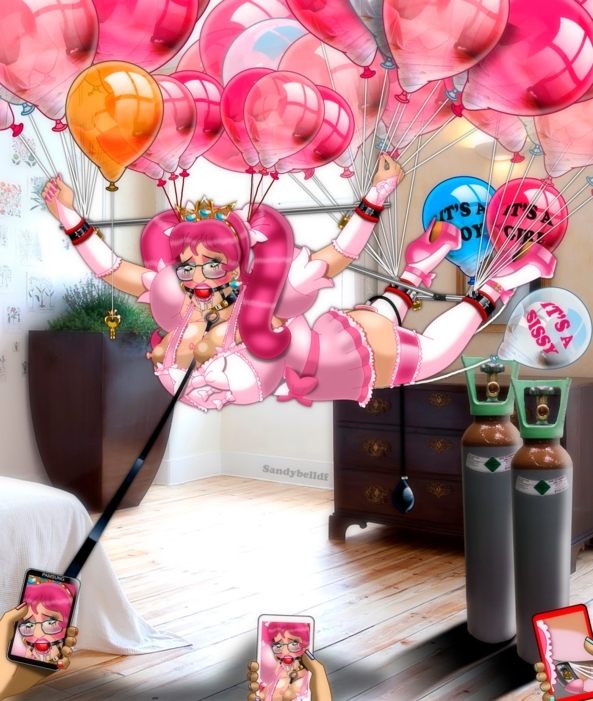 Click any of the images to see their full size
 I commissioned this picture from sandybelldf.

The first is the censored version from DA, the second is the uncensored one from their blog.

Please enjoy.

The story I personally have is that a couple of girls found out about my fantasies and decided to have a little fun.

They tie me up and sissify me, then dangle the key just out of my reach (with the added bonus of a spiky tiara to make me feel like I can actually do something).

Every hour or so they come back and up the ante on me, first simple things like the mair, the makeup, the gloves, things that make me more of a sissy.

Then they start with the gag, and the plug, and the collar, things that make me more submissive.

Now here I am, totally helpless, and they're getting ready to share me with the world, my fantasy has became a nightmare.