I just started making these. http://www.ebay.com/sch/i.html?_from=R40&_trksid=p5197.m570.l1313&_nkw=adult+diaper+stacker&_sacat=See-All-Categories
They are just the thing to finish off your nursery.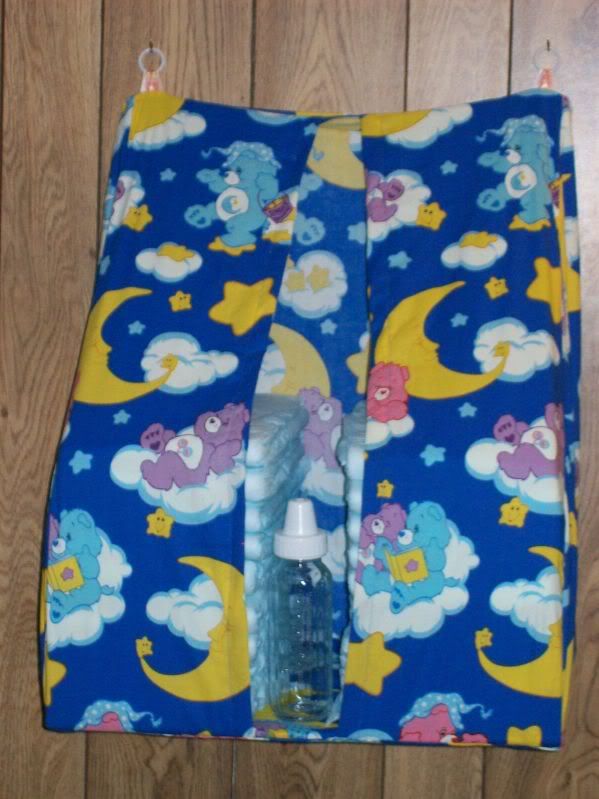 Right now that one isn't for sale, but I have similar ones for sale.
The diapers in the stacker are Eurobriefs size large, and there are 18 in the stacker. That is an 8 oz. baby bottle to give you a sense of the size.

There is also a smaller stacker, that will hold one one stack of diapers.

I will also do custom orders, if you have a different fabric pattern you would like, assuming I can find it.