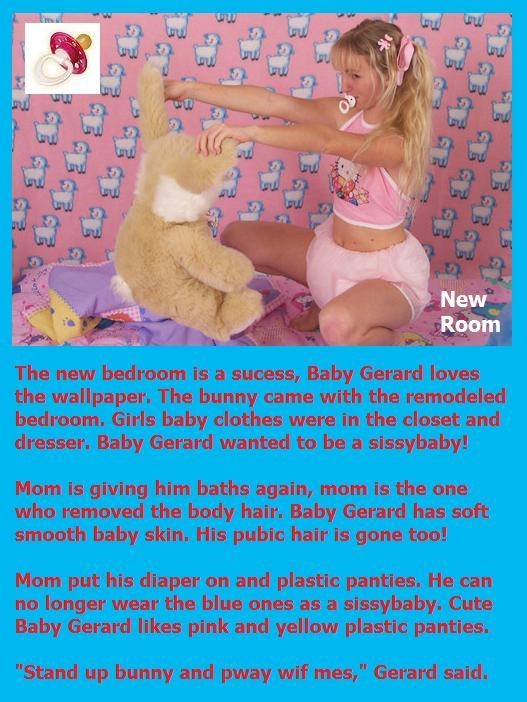 You can click the image to see the full size
I'm so happy with my new bedroom, every day I feel more like a baby girl and my mommy will make everythings to make me her little Baby princess.

Fankkk ooo Baby Butch Hugs and kisses. I hope you will make me more captions... really I love your Job.