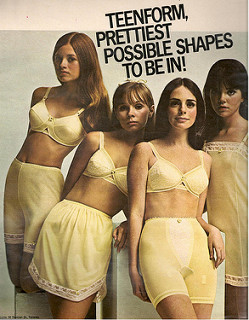 You can click the image to see the full size

Teen boys and lingerie just go
together!  It just feels so tingly and 
naughty. Tony, now he is known as "Toni" nearly wet himself he was so excited as he slipped into the paly yellow pettipants.  "Pettipants" the word sounded so juvenile and so sissy - Andy, now Anne-Marie teased the bashful boy and would later take him aside and share an intimate kiss and touch as Anne-Marie's half-slip revealed a clitty erection.

Paula, formerly Paul, savored the tight feminization of his panty girdle as the little "minx" Allie gently caressed Paula's girdled bottom....and Paul;a responded  with a deep red girlish blush as "he" stood with his legs parted.