I'm afraid I had a little problem with Potty today, but thanks to Mistress Sabrina, my virtual Mommy has just the thing to get me back on track like a big girl. She made me a pretty Potty Chart! Yay! She thinks it'll be good for me to put it in my blog, and I'm sure she's right.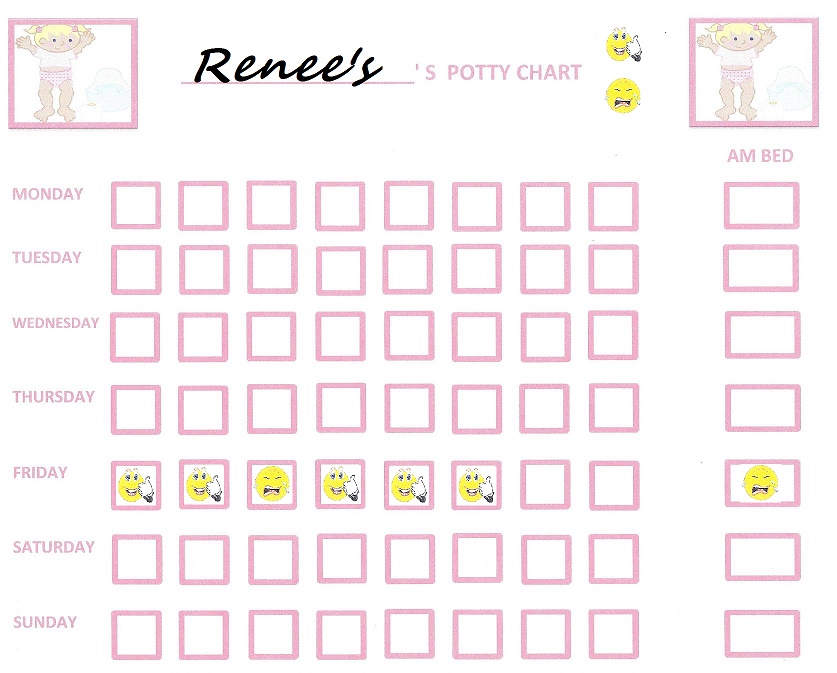 As you can see from the sad smiley stickers (I get stickers!), I woke up in a wet bed, and I had a little accident around mid-day. The happy smiley stickers show when I went potty like a big girl.


I have my Potty Chart stuck to my refridgerator now. I'm going to try hard to fill it up with happy smilies 'cuz Mommy says if I act like a baby I should be treated like one. I'm sure she's right, but I just love wearing panties like a big girl.  But I love warm comfy diapees too!  What to hope for?  Oh well, I'm sure Mommy will always know what's best for me.