Hi sissy girls,

being a sissy by heart I always wanted a sissy sailor dress and so it was only consequently to sit down and make one my own.

Well, as I always start with a basic pattern and leave it to my inspiration when it comes to decorating the dress, it looks as I went a bit over board and the dress went out as less sailorish but all the more sissyish ... *LOL* ... who cares, I am a sissy girl and love ruffles and lace ...

O.K.  lets start with the petticoat: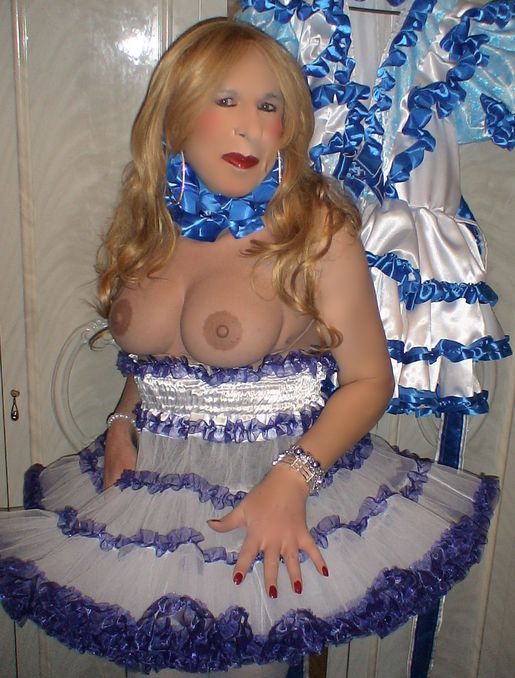 I made it a five layer petti from white tulle with blue trimmings. The waist band is made from white satin with 6 elastics ... I love the corset-like restricting tightness ...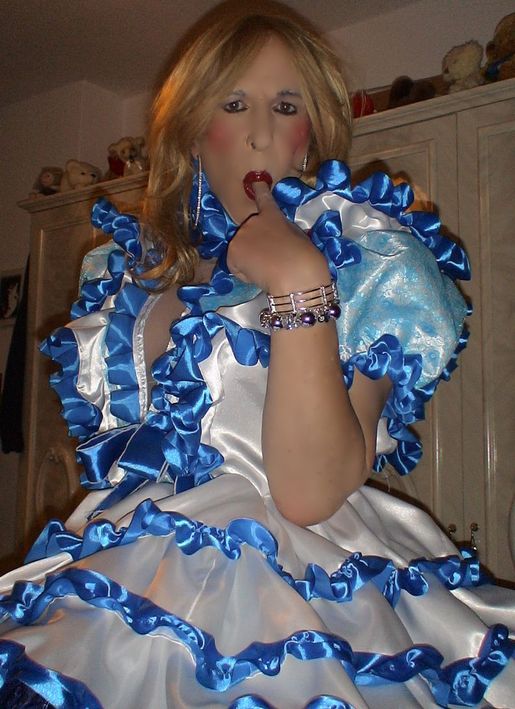 The dress itself is made from white duchesse satin. The ruffles are made from royal blue satin and as you can see, over the puffy sleeves I put a layer of blue lace.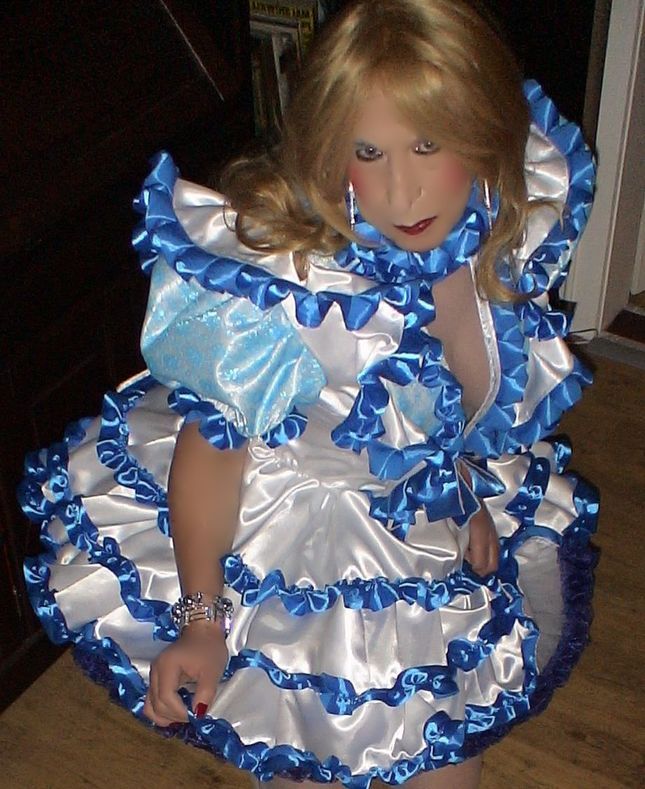 I simply love this dress ... sooooo cute and sissy ... *giggles*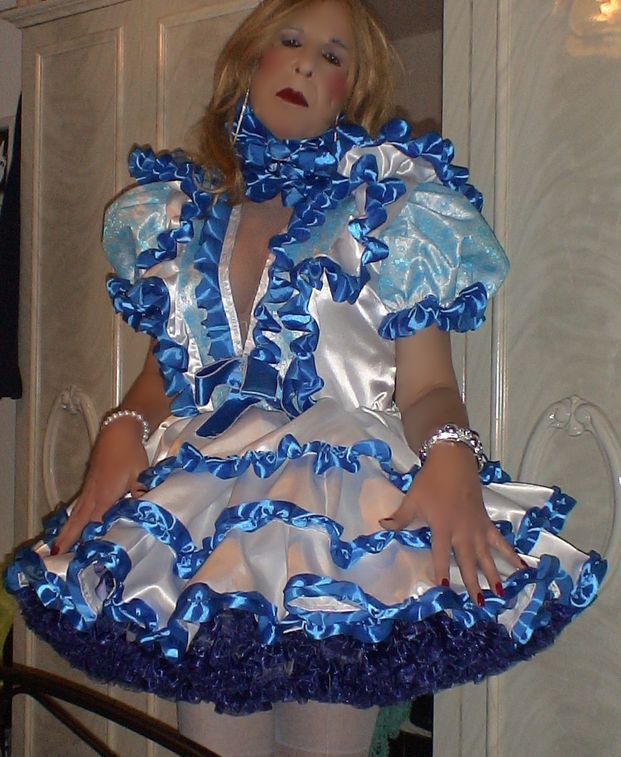 I made the front neckline very, very low cut and covered tze cleavage with a thin layer of blue net so I am properly covered but nothing is kept hidden ... *LOL*

Additionally I made a fully ruffled choker ... :)))

Hope you like ... *giggles*

Your seamstress sissy katrin