The sissy twin brothers have been made to sit in the lounge and wait for further instructions.
Their wicked sister has unlocked their ball gags that have been tightly strapped around their neck all afternoon.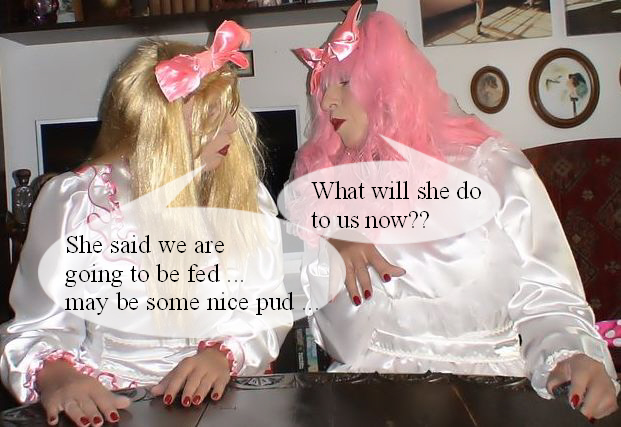 Little do they know what happens ...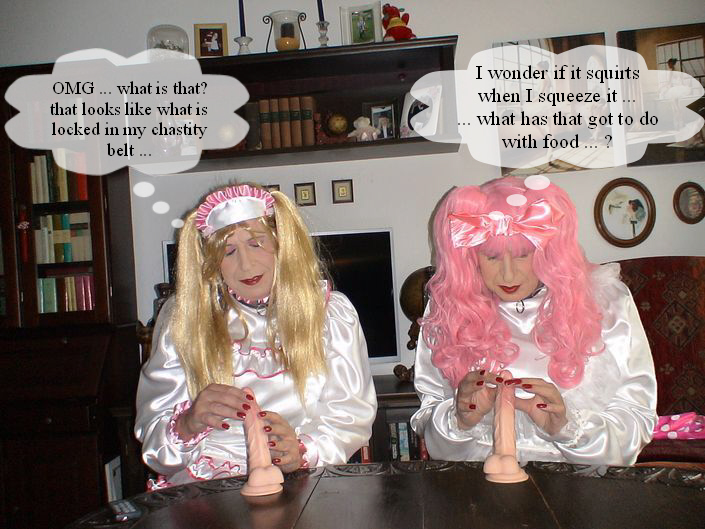 They feel utter embarressed when they feel the tightness in their unyielding chastity belts and their plugs seem to be drawn even deeper inside them ... 

... but there's no way out. Both sissy pansies start doing what they are expected to do ...