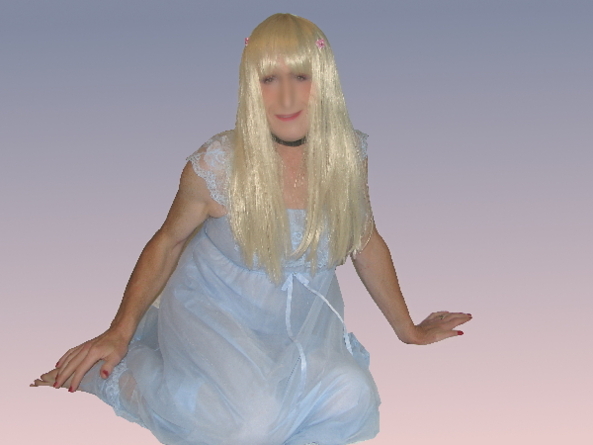 You can click the image to see the full size
Dear Sisters, 
My name is Elaine and I am new to writing on Sissy Kiss and would like to meet pen pals to talk about sissy dressing and maybe exchange some pictures.  I wear sissy underwear all the time and go to bed in pretty nighties of all kinds. 
When I am home alone I like to dress and take pics, especially in the garden in summertime.  It gives me a wonderful sense of freedom.  So I would love to correspond with other sissies.
Hugs and kisses,
Elaine