Image posts by Princess Pottypants
These lovely people support all the features in Sissy Kiss to contribute to our community! So it would help so much if you could check them out, and say your from Sissy Kiss. Some even give discounts, or free gifts by mentioning it!
outside
_original_post_reply
Posted February 10th, 2011 ~ 3:49 am
I liked them all, especially the end of the babysitter one. ;)
 
Check out my Forced Diaper Comic,

Coloured Illustrated Story

, and

Black & White Illustrated Story

.

Fetish Emporium Blog


Posted February 13th, 2011 ~ 6:04 pm
You are the very best.
Posted February 15th, 2011 ~ 3:34 am
I love your work, especially the car trip, you're really talented, I look forward to your next set :-)
80's girl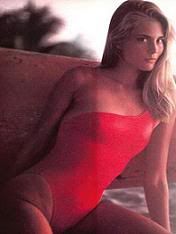 Posted February 18th, 2011 ~ 8:33 am
I can't decide which was more adorable, Franny's pink panties or the last picture. Thanks for the awesome cappies!
Posted February 19th, 2011 ~ 8:31 am
I just love your work, your caps are always fantastic!
Posted February 27th, 2011 ~ 10:14 pm
i love them all!!!
Posted March 2nd, 2011 ~ 10:34 pm
Sexy girl and good little storys! = Very good cappies!
Thank you!
Love everybody
and
everybody will Love you
Posted March 31st, 2011 ~ 1:28 am
great pics ans stories
Posted November 2nd, 2011 ~ 5:01 pm
thank you for great story
Posted November 2nd, 2011 ~ 7:26 pm
Posted November 3rd, 2011 ~ 12:33 am
really nice captions, i love nappy school! xxxx
Come Visit my Gallery!!!
I have TONS of cappies that need commenting!!! REALLY GIRLY CAPPIES!!!
::::::: GALLERY :::::::


PM me!! I Photoshopped my head (with make up and wig obviously! onto a sexy girls body in my Avatar, anyone like?? Im still disquised a little hehe xx
Posted December 31st, 2011 ~ 8:41 pm
The girl in the last 4 cappies is to cute
Posted January 9th, 2012 ~ 1:04 pm
Posted January 10th, 2012 ~ 5:00 am
love them, every single one of them.
Posted January 16th, 2012 ~ 4:32 am
All of these are amazing, beautiful, sexy cappies. It makes my night awesome!
Posted January 22nd, 2012 ~ 9:14 am
love cap 1 and 5
Posted February 18th, 2012 ~ 7:21 am
i want a onsie sooo bad
Posted September 14th, 2012 ~ 4:13 pm
Gina Franny and Rachel have it hard! i want it hard! lucky ducklings!
Baby Kelsey
The Diapered Cheerleader
a
0
Delete this post
Can you say the reason why you are deleting? Only the moderators will be able to see the reason you give.