Sissy baby girl whips out her... ooh...and then proceeds to... oohhh!
Posted on
Last Post
2780 views
2 posts
Show the rating stats
These lovely people support all the features in Sissy Kiss to contribute to our community! So it would help so much if you could check them out, and say your from Sissy Kiss. Some even give discounts, or free gifts by mentioning it!
outside
_original_post_reply
Naughty, naughty, naughty baby! Needs a good hard panky pank on his bare behinny from Nannykins! 
~ Items ~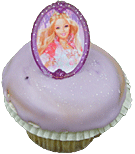 a
0
Delete this post
Can you say the reason why you are deleting? Only the moderators will be able to see the reason you give.
0